Whether your clean room is part of a clinic, laboratory or pharmaceutical scientific facility, you will want it to close and seal your working space completely.
With a clean finish to minimize areas where dust and dirt can accumulate and facilitate easy cleaning, our doors are affordable, high-end products.
Our clean surfaced, smooth edged steel doors are finished and installed to maximise their simplicity and minimise maintenance.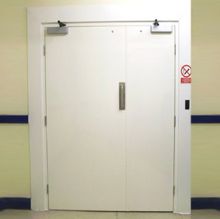 Sturdy Smooth Door Frames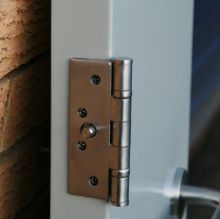 B and L utilise well-constructed door frames that feature carefully welded seams and smoothed, perfected edges.
With standard or hidden fixing points and a wraparound frame profile to reduce the need for specific cleaning, you will find them a breeze to maintain as well as a pleasure to use.
Features
All clean-room steel doors come with self-closing mechanisms and are extremely close-fitting to reduce ingress or egress of debris through the door once closed.
Vision Panels
If you prefer to be able to see through your clean room doors.
We can supply you with double glazed vision panels incorporated into the steel with a plush frameless finish for easy cleaning and convenience.
The finish of our clean room doors is in that and unreactive to almost all chemical agents