"Choosing a shop roller shutters can be confusing as there are several main styles and reasons to choose each one."
B & L Shutters offer a great range of roller shutters for retail premises, including steel roller shutters, clear or transparent roller shutters.  Extruded aluminium and punched aluminium shop fronts and commercial shutters can also be supplied and fitted.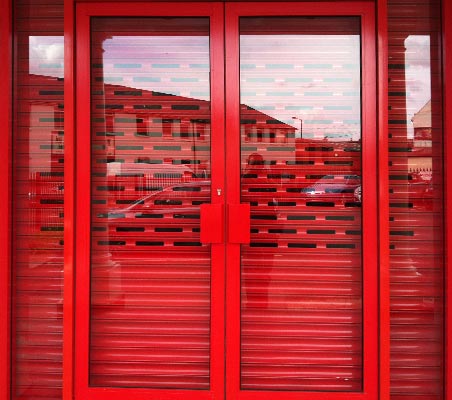 Click A Type Below To See The Different Shutter Styles We Offer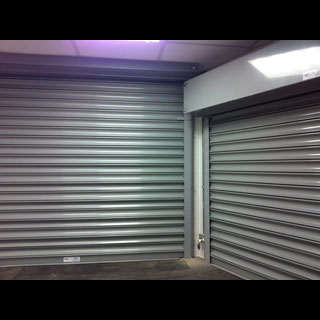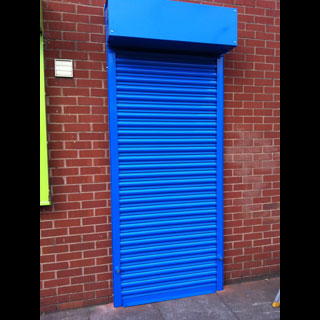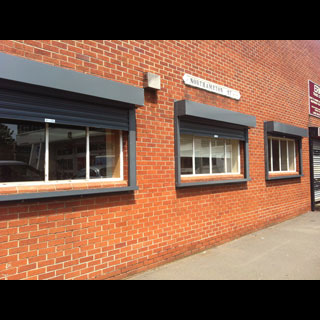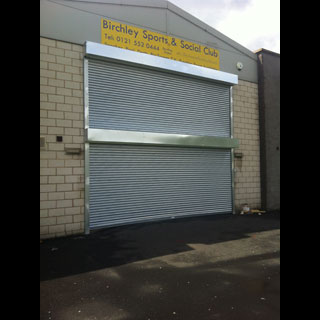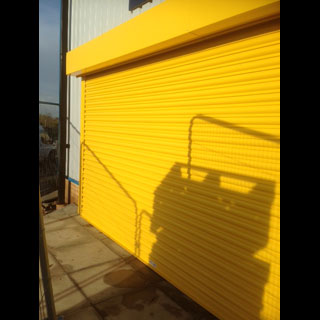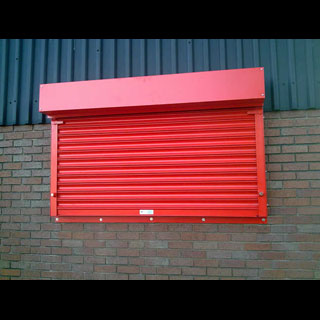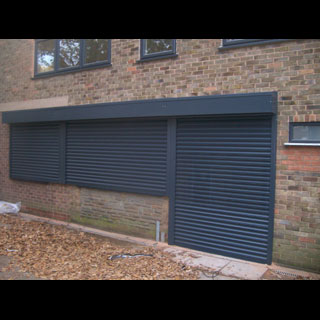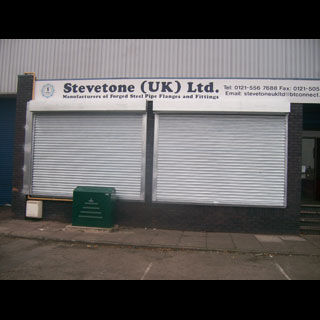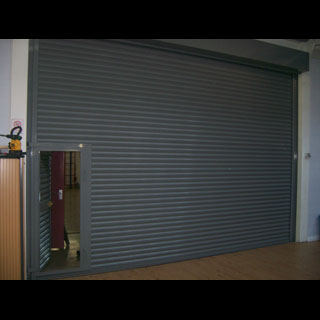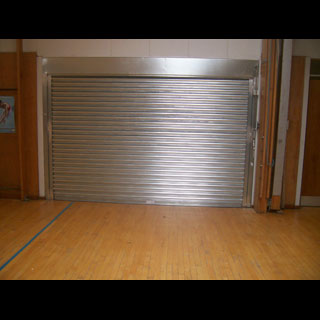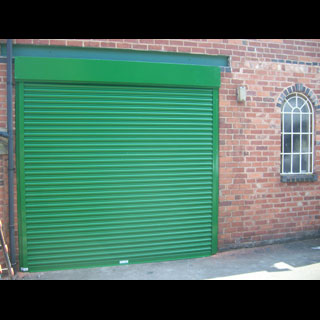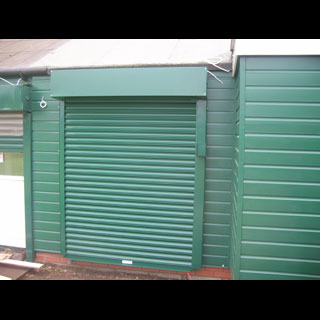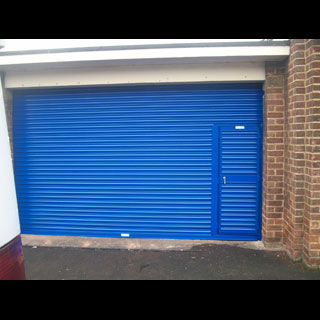 Solid roller shutters are the most secure type as all of the panels are solid.
If you don't need passers by to be able to see into your unit, the choice is simple.  Solid shutters have the greatest defensive structure and the lowest price of all the shutter types.
With solid metal panels protecting your the shop front, you can be confident that your shop will remain free from damage and intrusion.
Solid shutters won't let in light or allow a breeze to flow through, but for most customers who choose solid shutters, this is a strong selling point.
Solid roller shutters are also easy to clean and maintain, service and repair if required.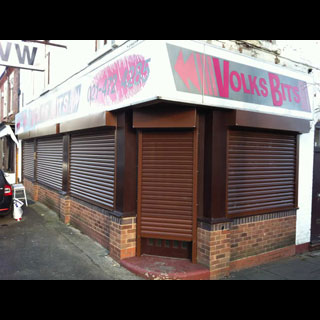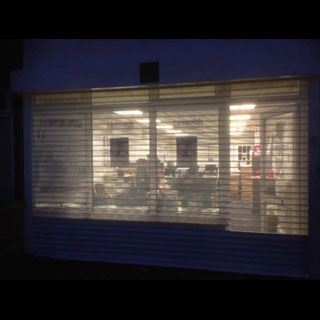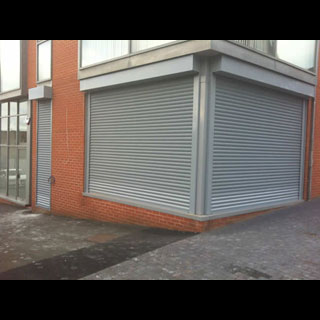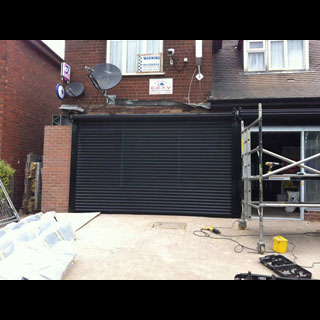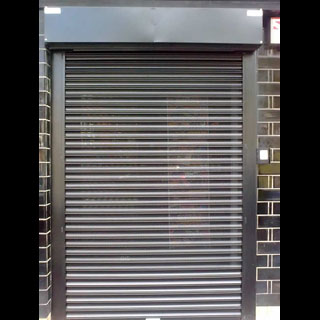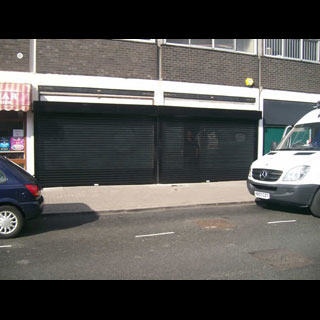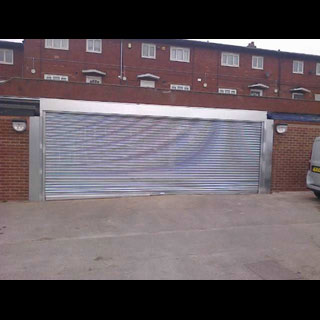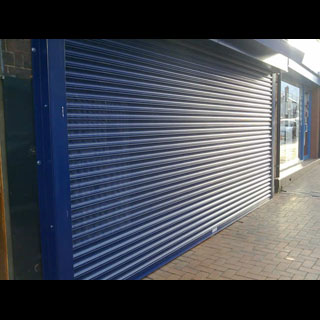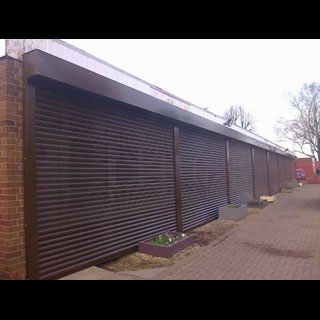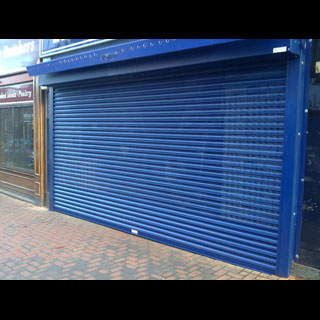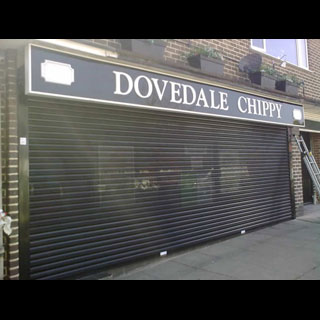 Perforated roller shutters offer your shop great security without concealing the goods you sell.
If your business is situated in a shopping area and benefits from business from passing shoppers, you may want to consider perforated shutters.
Allowing potential customers to see your products even when you are closed, means that you might make more sales.   Some of our clients also find perforated roller shutters more attractive and less 'industrial' looking than solid panel roller shutters.
Where airflow is desirable, perforated shutters excel as they don't prevent air from circulating through the shutter. Whether you choose a bare metal finish, or a painted exterior, perforated shutters offer a no compromise and attractive security solution for your retail premises.
Punched & glazed shutters are great for shops, shopping centres and retail parks that sell high value items that need to be on show 24 hours a day.
With up to 45% visibility due to the larger holes filled with clear polycarbonate, these shutters look great while offering a high-level of security.Punch and glazed shutters are substantial, with structural integrity that can take a lot of punishment.
Punch and glazed shutters are substantial, with structural integrity that can take a lot of punishment.
Airflow between the outside and shop front is reduced with punched and glazed shutters.  The shutters offer a degree of insulation to the shop, protection from weathering and keep temperatures more stable.
These pictures show our Bespoke Design 89mm Punched and Glazed Aluminium Roller Shutters.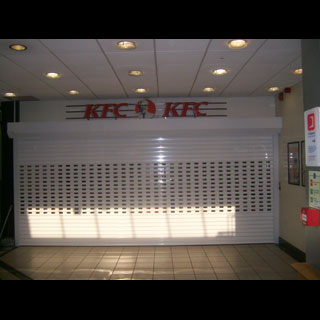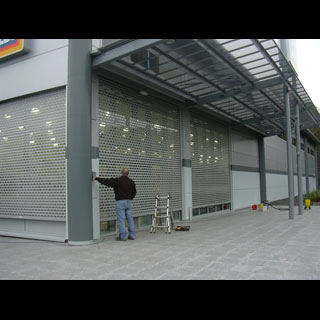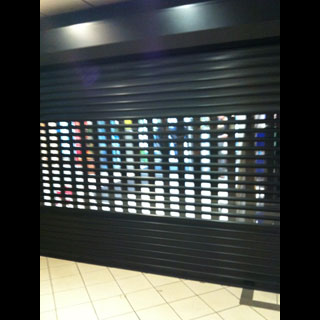 Tube & link shutters are built from steel bars and links which make for an almost completely 'see-through' barrier.
Attractive and lightweight, these shutters offer a very secure barrier to prevent unauthorised access, but have large gaps to allow a clear view of the protected space.  They are ideally used to prevent unwanted opportunist access, without drawing attention to the security measure and while remaining understated.
The large gaps mean that this barrier can allow small objects to pass through, so tube and link shutters are not impervious to placed or thrown items.
This sort of shutter is commonly use for kiosks, hotel bars, shops within multipurpose premises and other controlled areas within secure premises.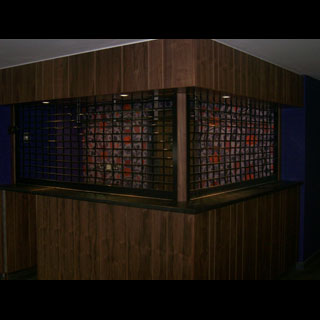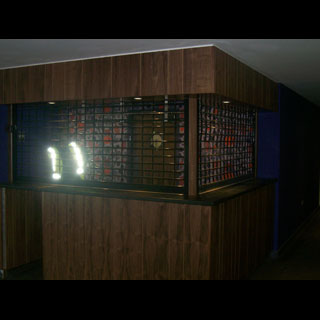 Aluminium roller shutters are less bulky and lighter than steel roller shutters while offering a comparable high-level of security in most applications.
Lighter aluminium roller shutters are generally slightly cheaper than steel shutters.  Aluminium security shutters require less heavy duty frames and can be fitted in a wide variety of spaces.
Extremely rust-resistant and available in powder coated finishes, we also supply insulated formats to increase your unit's energy efficiency.
We frequently fit these attractive and efficient roller shutters in shops and commercial units around the UK.See below for some examples of extruded slat aluminium security shutters we recently installed.
Here are some examples of attractive and efficient extruded slat aluminium security shutters we recently installed.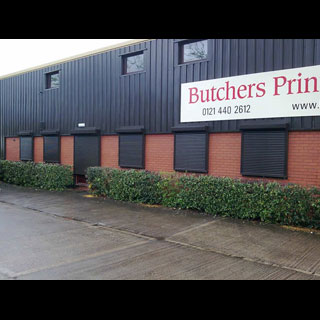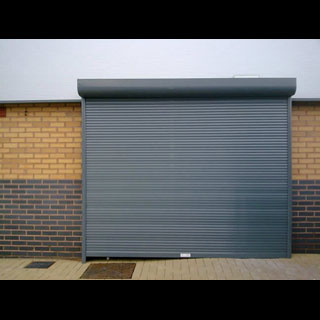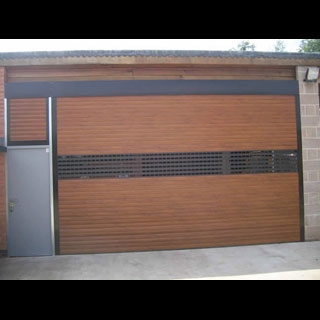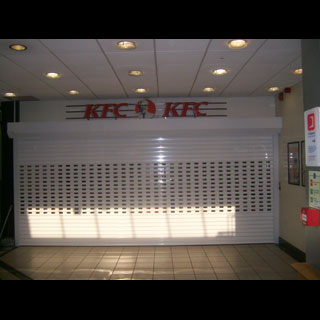 The BL75 Single Phase Shop Front Roller Shutter is the ideal choice for shops or other commercial operations where the door will only be operated a few times per day.  Single phase power supplies are less efficient when operating large motors moving heavy loads.
For some of our customers, single phase roller-shutters offer an excellent solution as they have no reason to have a 3 phase power supply connected to their premises.  This product is ideal in such circumstances as it is connected to a conventional single phase power supply.
Our Single Phase roller shutters offer a considerable level of security at prices that will please any purchaser.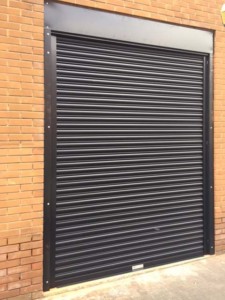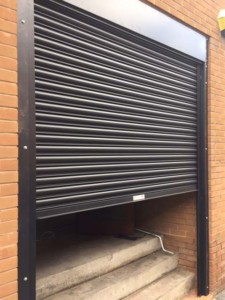 Made To Measure
We manufacture and install roller shutters to your specifications and are on-hand to advise on the most suitable materials for your needs.  The level of security and visibility required are important factors, but of course we can cater to your choice of size and colour too.
We offer a maintenance and repair service for shop roller shutters as well as a supply and installation service. We have many years experience installing and maintaining shop roller shutters for businesses across the UK.
For more information on how we can protect and enhance your shop front security please contact us on 0800 9247 127 or 0121 557 0260.
We install shop roller shutters on retail premises across the UK including Birmingham, London, Manchester, Wolverhampton, West Bromwich, Coventry, Leicester, Bristol, Gloucestershire, Oxford, Reading, Southampton, Liverpool, Newcastle, Stoke on Trent, Nottingham, Derby, Leeds and Sheffield.



Get A Quick Roller Shutter Quote Here
Retractable Security Gates
We also offer a range of lattice security grilles and retractable gates for attractive internal and external security.
Contact B & L Shutters and Garage Doors Ltd
To order, or for more information please get in touch: