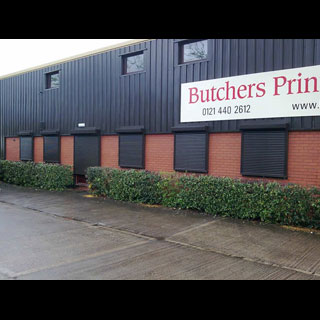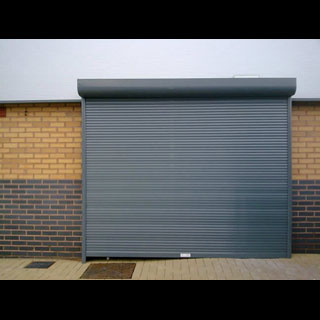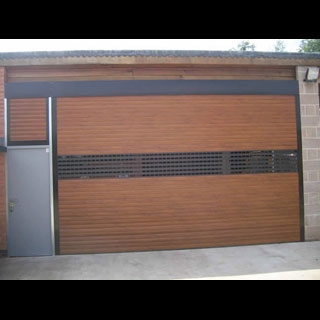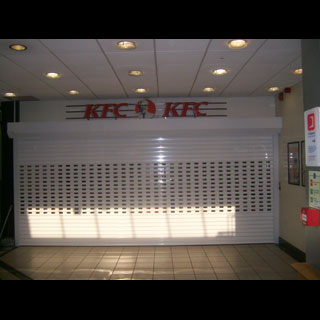 Our roller shutter & door installation service is tailored to secure businesses and public sector buildings across the UK.   We can supply and fit the best in aluminium roller shutters, steel roller shutters, shop security shutters or internal roller shutter doors.
Our roller shutter based security options are perfect for industrial sites, logistics and wholesale premises, retail and leisure sites, schools, colleges and all types of public sector buildings.
We can manufacture bespoke roller shutter door for you or provide customised roller shutters from high quality suppliers.  All of our roller shutters offer exceptional security for your premises doors and entry points.
Clear Roller Shutters & Doors
Plastic, Perspex or clear roller shutters can also be supplied and installed if you wish to have products and services illuminated at night. Many of our roller shutters can optionally include a 'vision panel'.
Commercial roller shutter & door installation can include compatible security grilles and window grilles, security doors and fire-rated doors to meet and exceed your requirements.
"Our fitters are highly experienced and carry out installations with a minimum of fuss."

Time Frame
We are used to producing work schedules which minimise disruption to your business operations. All our roller shutters and garage doors are available for installation with in 2 – 3 weeks.
We can meet emergency requests if doors are required urgently with rapid turn around and installation to secure your property.
Our aim is to meet your requirements at all times.
Roller  Shutters & Door Installation Across The UK
Our professional garage door and roller shutter installers can provide domestic installations across Birmingham, Worcester, Wolverhampton, West Bromwich, Coventry, Dudley, Staffordshire, Shropshire, the West Midlands and surrounding counties.
Our commercial roller shutter installation and repairs service operates nationwide, across the UK. We have engineers in your area so please contact us today for a free no obligation quote.
We will be pleased to assist you with any garage doors or roller shutter sales, installations, repairs servicing or maintenance.
Contact B & L Shutters and Garage Doors Ltd
To order, or for more information please get in touch:
Call: 0121 557 0260 Emergency: 07976 444 671