We supply and install all types of roller shutters and doors. We also provide a bespoke manufacturing service, which enables us to provide bespoke security for doors and potential entry points to your business premises.
We can also install heavy-duty steel ram-bars to protect your business entry points from vehicle-based assault.  Installed to work in conjunction with metal shutters, ram bars offer excellent secondary defence.
We manufacture many of our security shutters ourselves, making them to your precise requirements and only use extremely strong and durable materials.
If you prefer an 'off the shelf' solution for your shop security, offices or industrial sites then we can also supply and install standard shutters.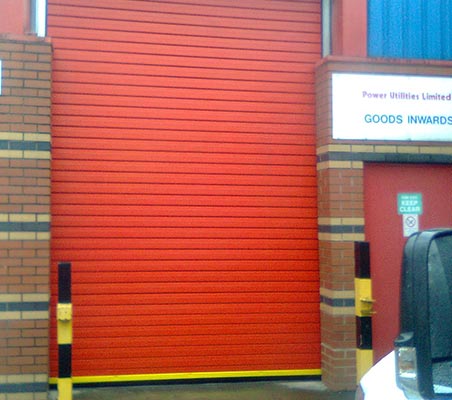 Manual & Electric Roller Shutters
Our service includes a site survey and shutter manufacture and installation.  Of course, we offer both manually operated shutters and electrically operated versions. Our powered shutters usually come with manual operation options in case of power failure.
We have equal measures of experience in maintaining, repairing, installing and replacing electrically powered shutters and manual shutters.  You can have confidence in B & L.
Whichever option you require our work is carried out to the highest quality by experienced engineers.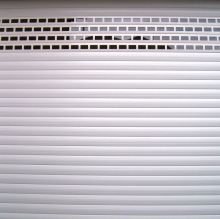 Roller Shutter Maintenance & Servicing Contracts
We can provide a comprehensive service contract to suit your individual business needs. This maintains your roller shutters and can prevent problems from occurring further down the line.
Emergency 24/7 Service
B & L Roller Shutters & Garage Doors also offer a 24 hour emergency roller shutter repairs service. Please call us for a rapid response with realistic and reasonable prices.
Bespoke Manufacture & Roller Shutter Options
Roller shutters are available from 900mm in width to 12 metres across. We can meet all your requirements.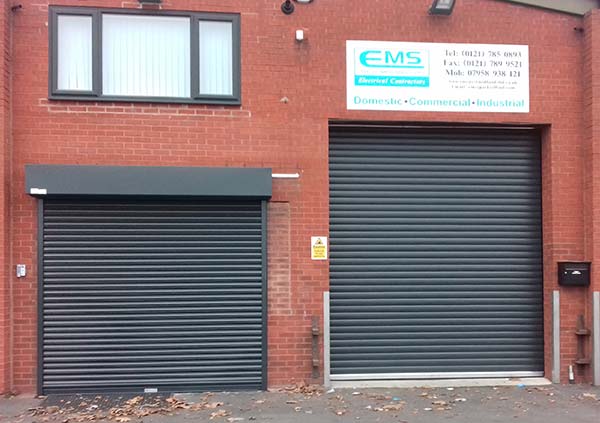 Industrial Insulated Roller Shutters
Insulated shutters are an excellent way to keep bills down and comfort levels up. Weatherproofing and keeping out the elements benefits your staff and premises.
Each horizontal section of an insulated roller shutter is infilled with thermal insulating materials to help keep heat loss to a minimum. With brush sealed guides surrounding the 'curtain' of the shutter, air movement around the door is also reduced to an absolute minimum.
Call us if you need no obligation advice on industrial roller shutter doors, commercial shutters, roller shutter garage doors, shutters for retail, sectional insulated doors or sliding folding doors, in Birmingham, the West Midlands or nationwide across the UK.
Roller Shutter Options
Operation by GPRS, Keyswitch, Remote Control etc
Vision Panels
Range of colours available.