Insulated roller shutters are an excellent way to keep bills down and comfort levels up.
Effective weather-proofing and keeping out the elements benefits your staff and premises.
Each horizontal section of an insulated roller shutter is infilled with thermal insulating materials to help keep heat loss to a minimum.
With brush sealed guides surrounding the 'curtain' of the roller shutter, air movement around the door is reduced to an absolute minimum.
Roller Shutter Options
Operation by GPRS, Keyswitch, Remote Control etc
Vision Panels
Range of colours available.
With a 3 phase motor powering the roller shutter and safety brakes with adjustable limit switches, you can be confident that our insulated roller shutters bring you a great deal of convenience and safety at reasonable prices.Insultated Roller Shutter With Metador Defender Fire Exit Door
Insultated Roller Shutter With Metador Defender Fire Exit Door
Twin Skin Roller Shutters
Twin skin roller shutters or double skin roller shutters are a type of insulated roller shutter.  They are made from two outer 'skins' typically made of aluminium or steel.
Sandwiched in between these two skins is a layer of insulating material such as Rock Wool.
This composite structure makes the twin-skin insulated roller exceptionally effective in providing a barrier to noise and air movement.
This also makes the twin skin roller shutter resistant against radiant heat, fire and smoke.
Using double skin roller shutters to secure your windows and doors can save you money on heating and cooling your premises as internal temperatures are maintained, with negligible air movement through the shutter.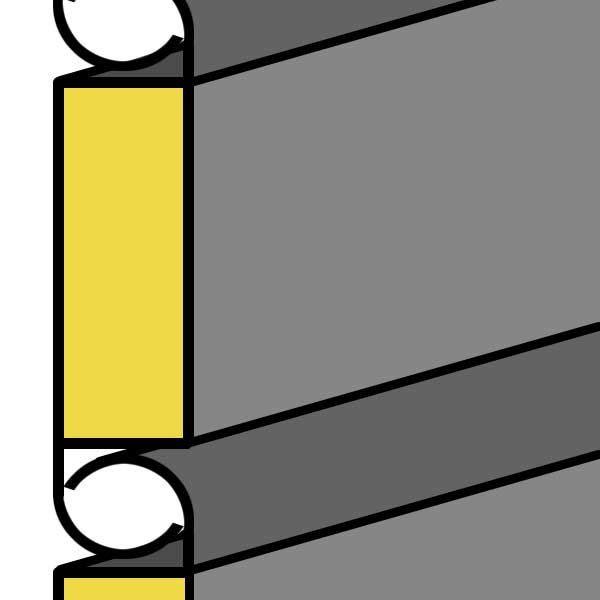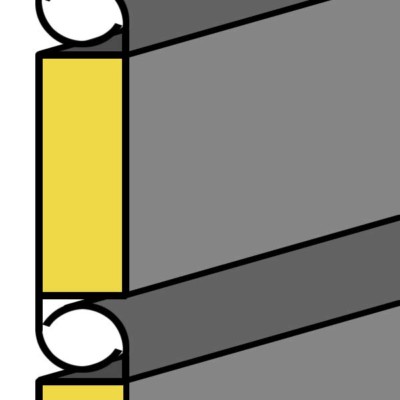 Compact 44 Electrically Operated Double Skin Aluminium Roller Shutters
by B & L
Ideal for smart looking office windows with matching cladding systems.
Plate size: 205mm (depending on shutter height)
Guide size: 65mm lath profile
Double skin: 44mm
Operation: Electrical operation, Single or Group Command
Start & Stop: Wireless, Push-Button, Sensor & GPRS
Safety: Breaks, Anti-Lift Devices
Call us if you need no obligation advice on industrial roller shutter doors, commercial roller shutters, roller shutter garage doors, shop roller shutters, sectional insulated doors or sliding folding doors, in Birmingham, the West Midlands or nationwide across the UK.
Contact B & L Shutters and Garage Doors Ltd
To order, or for more information please get in touch:
Call: 0121 557 0260 Emergency: 07976 444 671