We are pleased to supply and install a range of composite security doors (front doors) for the home.
Our secure doors look almost exactly like standard doors.  Attractive new security doors are available in a range of finishes to replicate traditional, uPVC and modern / contemporary doors. However, their secret is that they are reinforced to make forced entry extremely difficult.
Because our composite security doors are secured by design, reinforced and almost impossible to significantly vandalise or break through, many of our customers describe them as burglar-proof. One thing is for certain, there is no simple of quick way to breach them and they bring piece of mind to any home or business owner.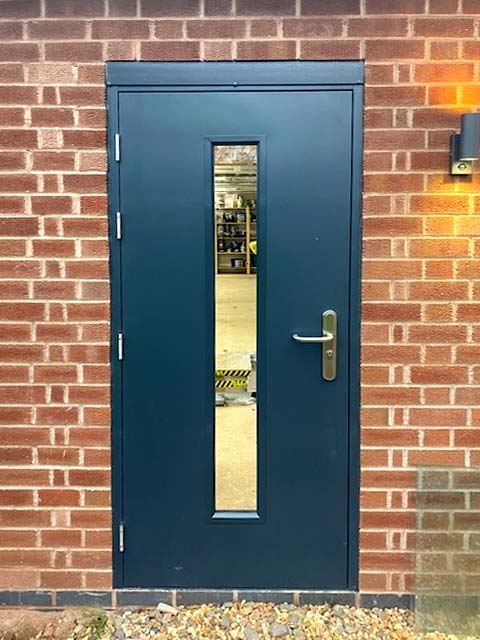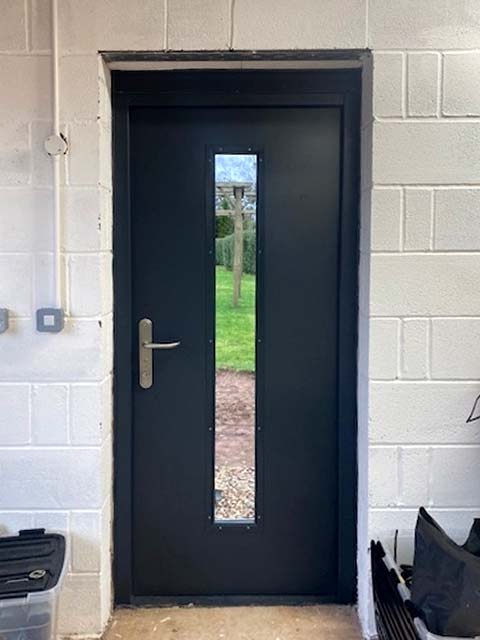 While no doors are completely impossible to breach, the robust construction in rugged plastics, wood and metal means these solid doors are some of the most secure that you can buy.  Being police attack-tested, you don't have to take our word for how secure our composite security doors are.
We are pleased to supply and install a range of composite security doors (front doors) for the home.  From a distance they look exactly like an attractive, new, uPVC door.
However, they are security reinforced and extremely difficult to vandalise or break into.
They have a solid wood cored composite and have been police attack-tested.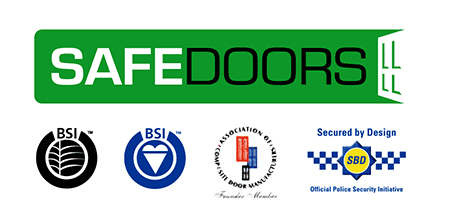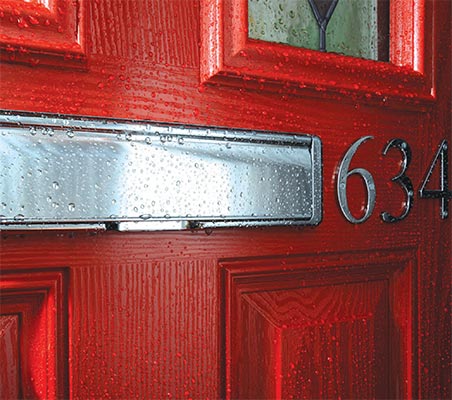 Traditional & Modern Styles
Fully Reinforced 70mm PVC-U Outer Frame
Secured by Design Approved
Multipoint Locking & Anti-Bump Cylinders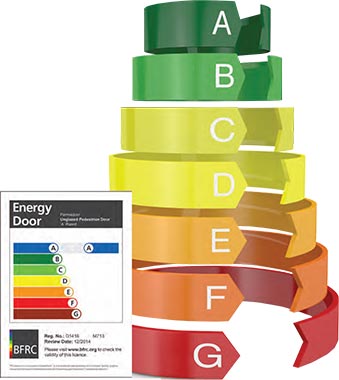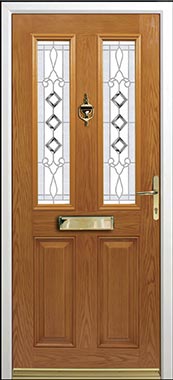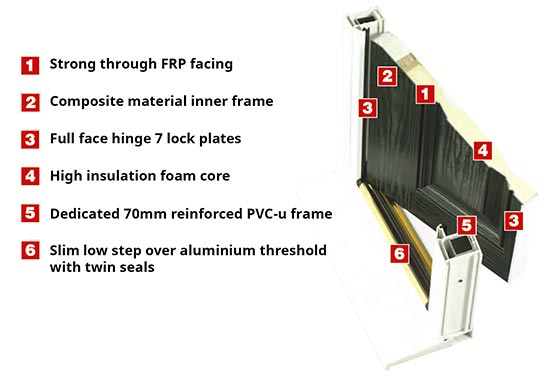 Fibreglass Doors
Secured by Design Approved


Wide Range Of Thermally Efficient Doors
'A' Rated Efficiency In 8 Designs Plus 10 designs 'B' Rated & Up To 20% glass!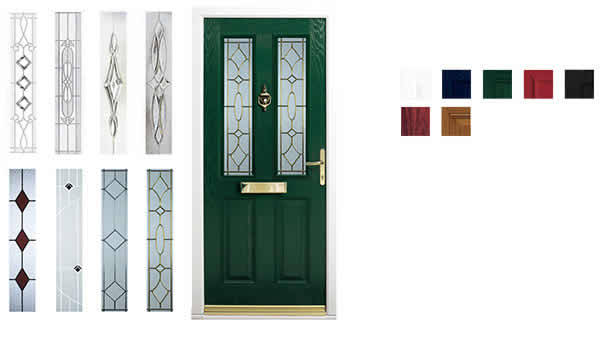 Cheltenham
A Classic, popular design.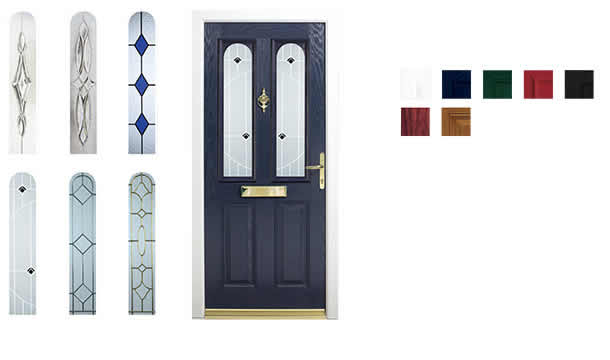 Cheltenham Arch
An arched Cheltenham variant.
Cheltenham Brow
Cheltenham variant with
alternative glass cassette.
Aintree 2
Beautiful glazed top sections.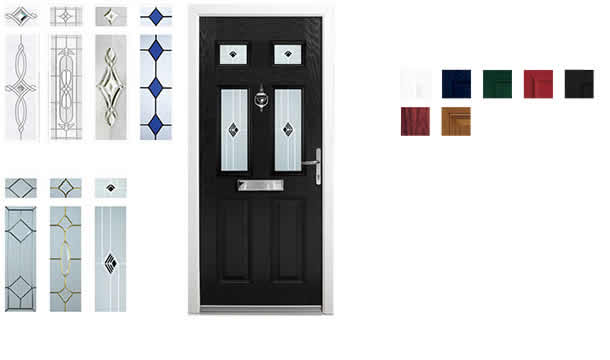 Aintree 4
Make your glass a feature.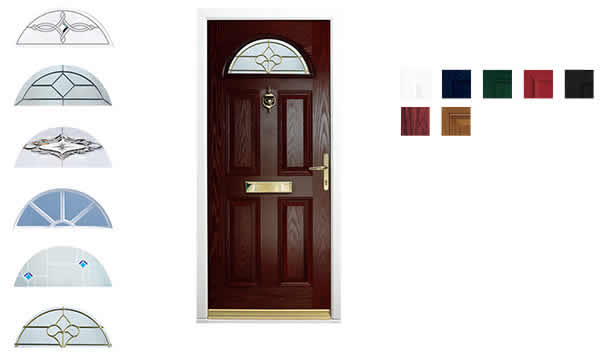 Newbury
Stylish and customisable.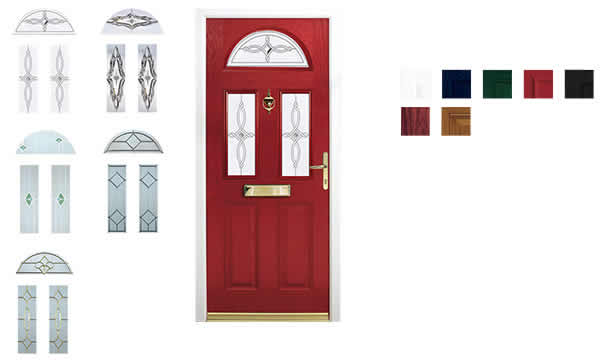 Newbury 3
Stylish extra glazed panels.
Plumpton
A customisable variation of
the Newmarket door.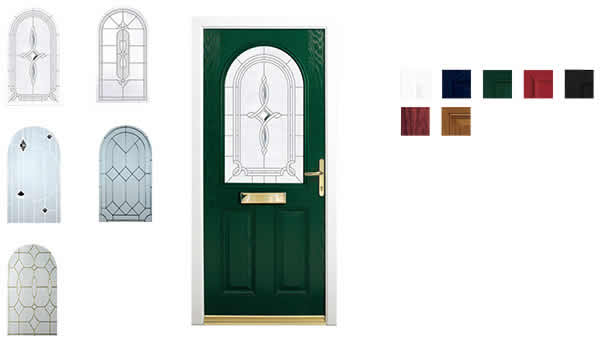 Goodwood
Large elegant curve design
with stunning bevelled glass.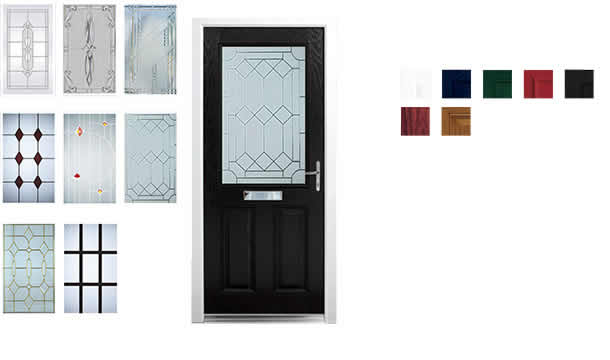 Sandown
Maximising light with a
choice of contemporary designs.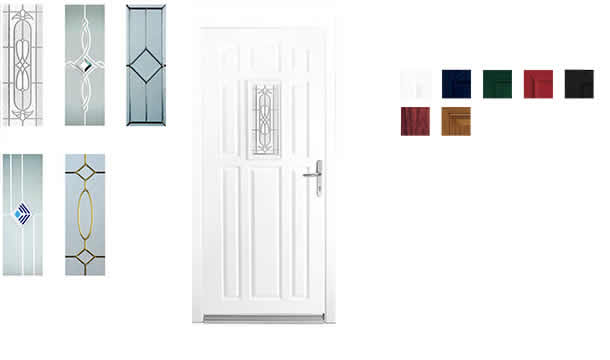 Lingfield
Innovative European styling.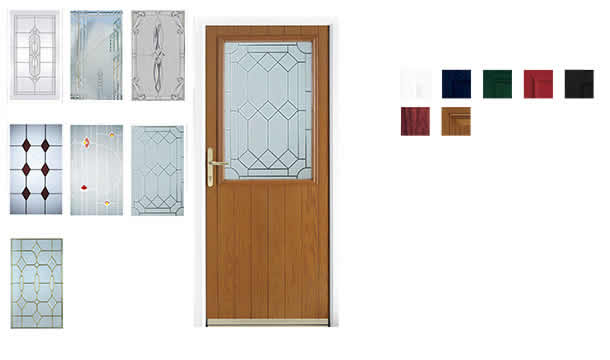 Chepstow
Traditional timber styling
with a generous glass panel.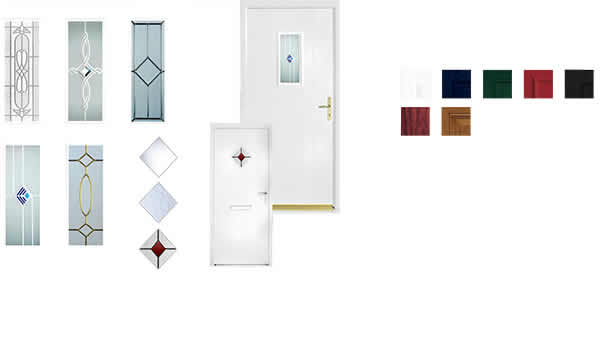 Cottage
The perfect cottage door
suits new and old properties.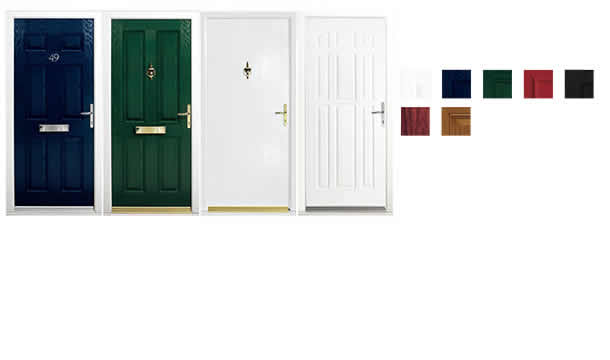 Solid Options
Aintree, Cheltenham, Cottage
& Lingfield in solid format.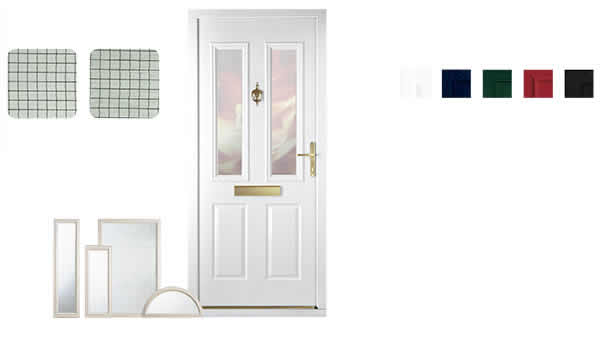 Fire Doors
Peace of mind with our 30 minute
fire doors in a range of styles.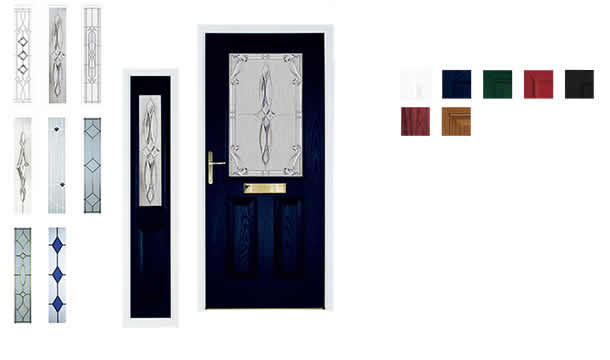 Side Panel Options
Create a feeling of grandeur and
let more light in to your home.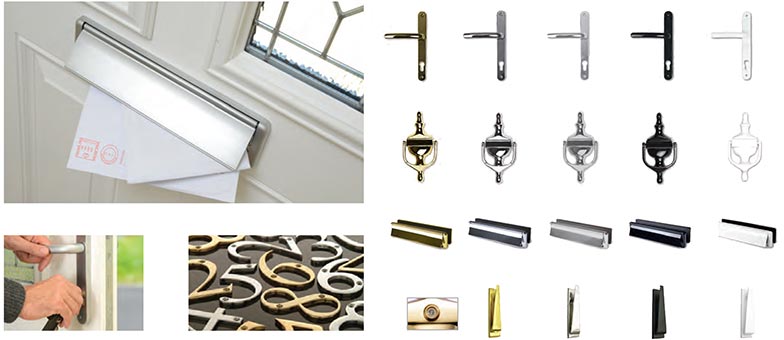 Door Furniture
Secure By Design
Secured by Design focuses on crime prevention in homes and commercial premises promoting security standards for products such as doors.
Products which feature the Secured by Design logo are made from the ground up to exceed baseline security requirements. These principles have been proven to achieve a reduction of crime risk by up to 75%.
High Security Tested Doors Features:
Attractive Look
Can include a 25mm Double Glazed Unit
Windows to see who is there
Attractive front to your home
Easy to clean
Police Attack Tested
Extremely Secure
Available with plain glass or patterned glass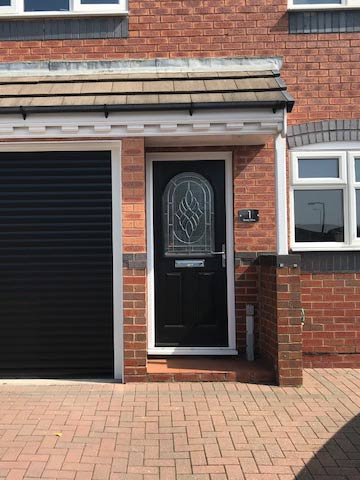 Maintain An Attractive Front To Your Home
Heavy Duty Doors
Composite security doors like the beautiful Ryterna RD80 door shown, allow you to maintain an modern, attractive front to your home without compromising on security.
Specially designed to cope with intrusion attempts or vandalism or where security is a general concern. The double-glazed etched panels on these residential doors bring light into your home with an attractive finish and don't reduce the robust security of these doors.
This installation includes a spyhole for added confidence and opens outwards to maximise internal floorspace.
For more information please do not hesitate to contact us on 0121 557 0260.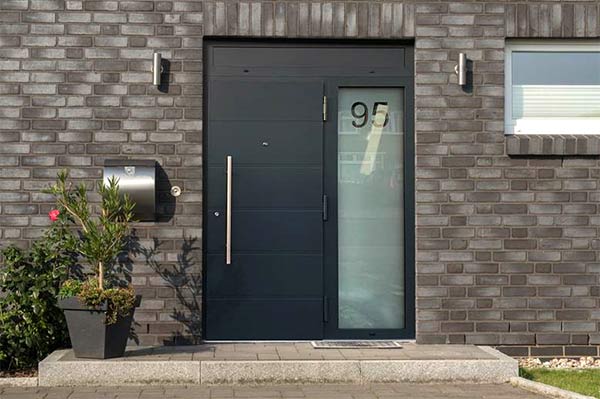 Securing Your Home Or Business – What Should I Do Next ?
If you are at all concerned about domestic security then reinforced, attractive security doors are certainly worth considering. The range also comes with a steel reinforced Rehau frame and a comprehensive 10 year guarantee.
Glazed panels on these residential security doors are made up of two sheets of 4mm toughened glass, forming a 25mm double glazed unit.
Please contact us for no obligation information. The doors are available in white uPVC effect, wood grain effect and also in red, blue, green and black as well as white to compliment your houses frontage perfectly.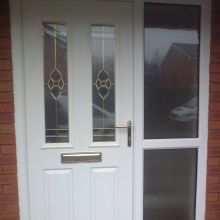 If you are also interested in high security interior doors and fire retardant doors then please browse our website further, call us for advice on 0121 557 0260 or use the contact details below.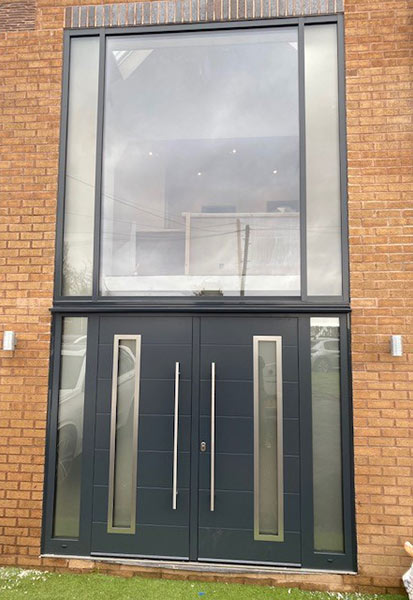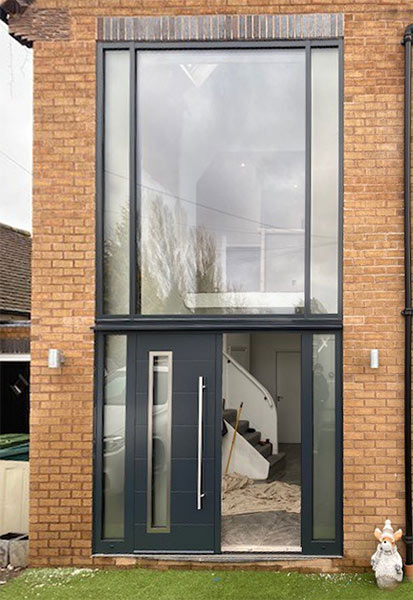 Composite Security Doors For Shared Entry / Communal Entry
For great security for flats, apartments or any shared / communal accommodation, B & L have the solution.
With all the modern looks, style and simplicity you could desire, with the security you need for shared entry to a multiple occupancy building, composite steel based doors are very hard to beat!
We have a wide range of communal entry door styles and types of construction, although composite security doors are often the perfect solution as you don't sacrifice looks to achieve really strong security that will defeat almost any casual attempt at unauthorised entry or vandalism.  Secure by Design, we only offer the best in secure access doors.
B& L have decades of experience installing composite steel security doors with secure access mechanisms such as keypads, RF fobs and remote access technology.
Get in touch with us today if you are also interested in high security interior doors and fire retardant doors, or browse a little more before calling us for advice on 0121 557 0260. Alternatively, use the contact details below.