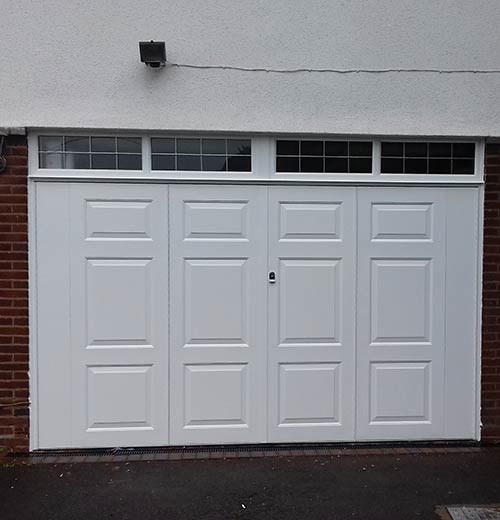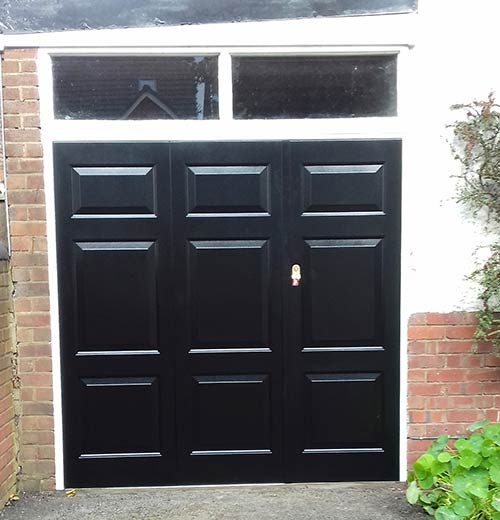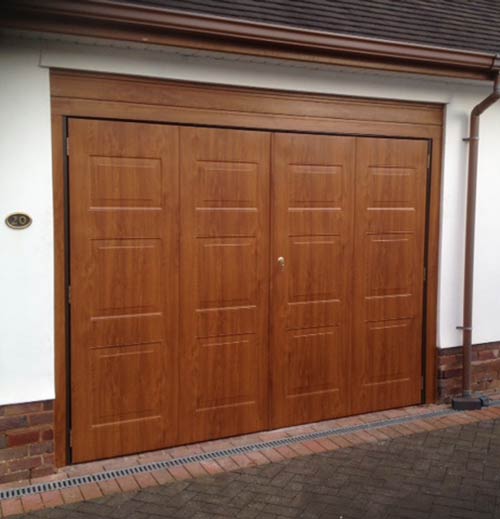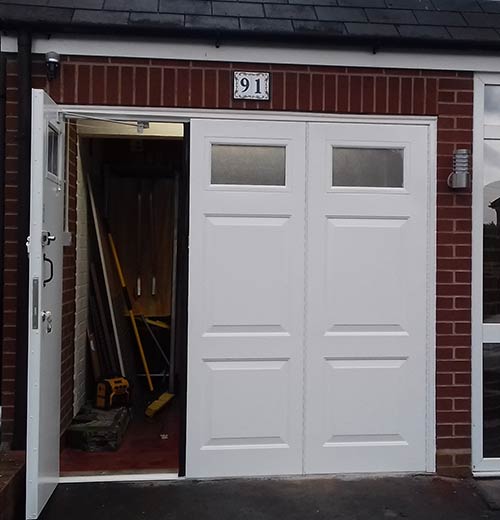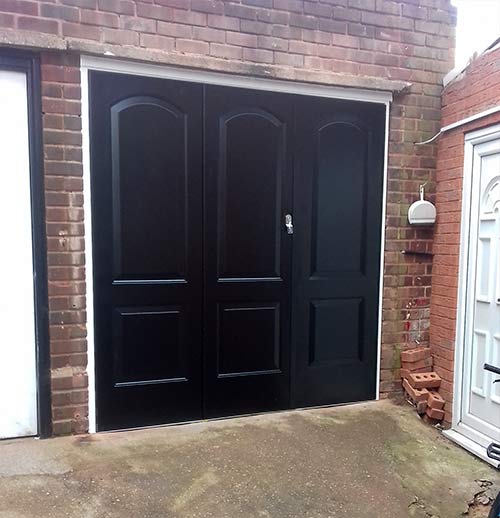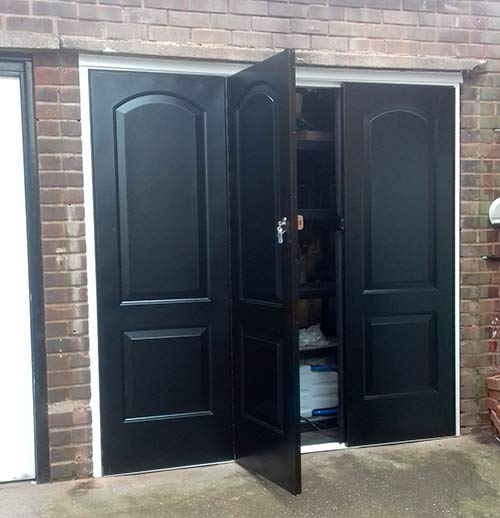 A popular choice for traditional garage doors, made from wood. Side hinged garage doors offer convenient access and operation.
Simple to maintain, they have having few moving parts (just the hinges).
This style of garage door is particularly popular where the garage is not actually being used to house a car and are often asymmetric as shown in the photo to allow pedestrian access separate to the main vehicle entry.
Because side hinged doors swing outwards, they are useful to maximise the storage space inside the garage.  They are also available in a range of styles.
Modern Or Traditional
We supply garage doors with side hinged mountings in a wide range of colours, finishes and choice of metal or timber construction.
If you are after a traditional look, that's no problem.  If you need a contemporary design and finish, we have it covered.
Bi-Fold Garage Doors
As well as traditional garage doors, we also offer bi-fold garage doors which fold conveniently to the side to allow access to your garage.
We can create a handy centre or side opening door panel for pedestrian access to your garage or storage area, without having to fold all of the panels away.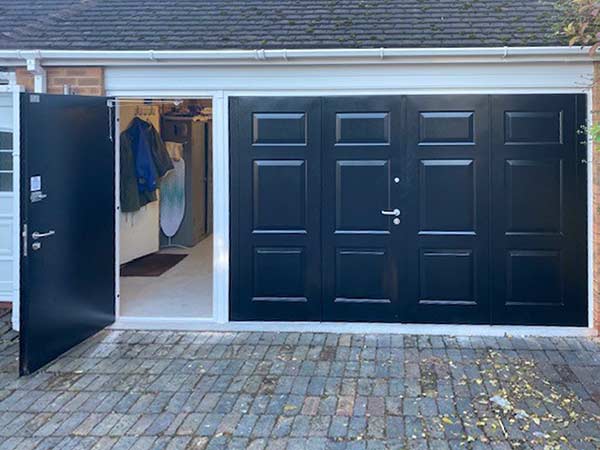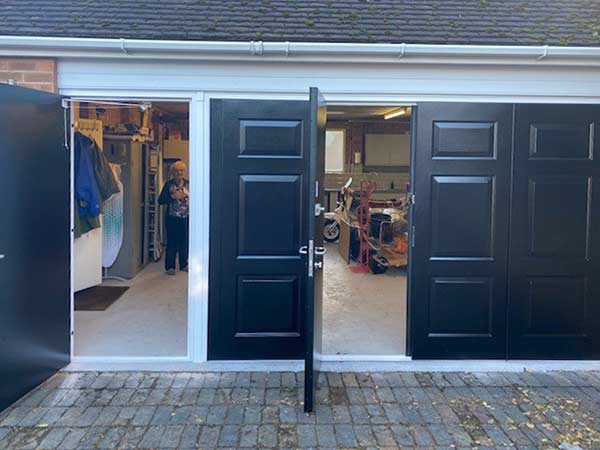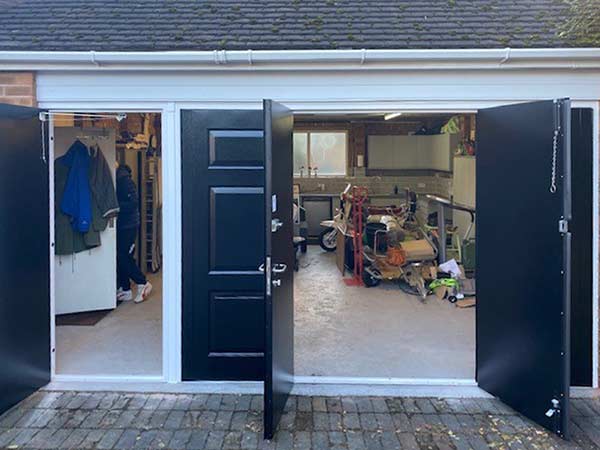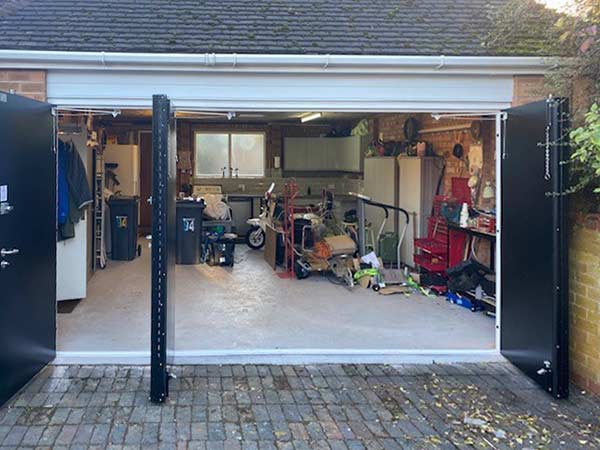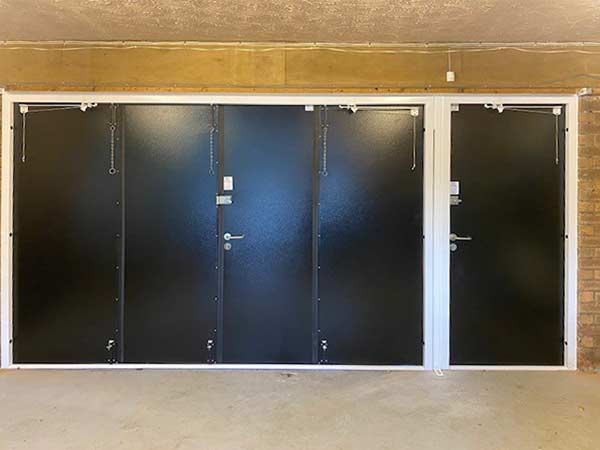 Contact B & L Shutters and Garage Doors Ltd
To order, or for more information please get in touch: