Qompact High Security With Low Space Requirements
Qompact roller shutters achieve exceptional resiliance to unauthorised access attempts, while fitting in to a smaller space.
Putting smaller slat profiles at the top of the shutter with progressively larger slats below, means that the coil of the roller shutter is tighter than other shutters. The beauty of Qompact roller shutters is that there is no compromise one the level of security with the smaller footprint.
This tighter coil takes up less space above your door and so can fit comfortably into a wider range of premises, without compromising on headspace.
These shutters have been tested to BR2 STS 202 and is rated as Secured by Design at the sizes specified.
Advantages of Qompact Roller Shutters
High security shutter can withstand sledgehammer impact

High wind resistance, tested in hurricane conditions

The small box size takes up minimal space, meaning less impact on aesthetic of premises

Qompact Curtain is 100% recyclable & Qompact Shutter is 99% recyclable

Qompact products made with 60% recycled materials

End retention screws mean Qompact can't be pried out with crowbars

Optional perforated vision slats allow a range of applications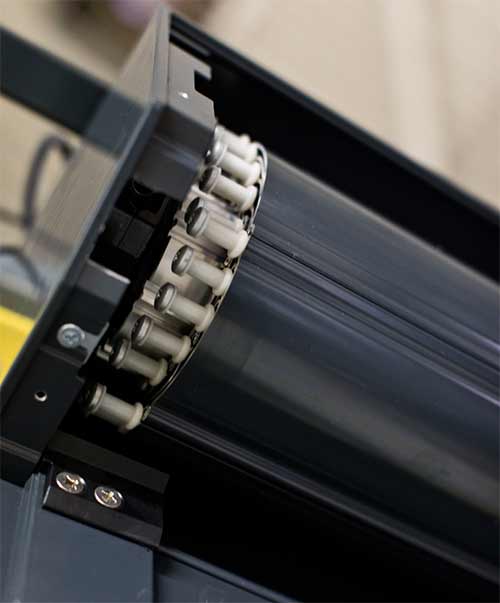 Standard RAL Colour Options Available
Standard RAL colour options include Brilliant White (RAL 9016), Silver Metallic (RAL 9006) and Anthracite Grey (RAL 7016).
A wide range of other RAL colours are also available, so your shutter will fit in beautifully with your premises.

Key Features
Versatility
Three box types -including the unique curved box type
Punched or unpunched profiles
Can be tailored to specific needs and visual profiles
Optimum Security
Ideal for businesses and commercial / home garages
Tested to BR2 STS 202 to withstand force such as sledgehammer blows
Compact
Subtly different lath shapes mean the tightest coil available
Robust Design
The single-skinned extruded aluminium profile is extremely robust:
Increasing protection against burglary
Protects against extreme weather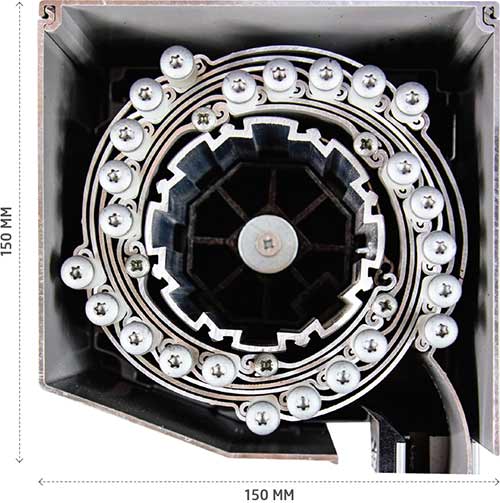 Product Service Life
Designed for long service life at every level
Requires minimal maintenance
Colours
Qompact can be powder coated to match premises
Choice of standard RAL or specified RAL colour