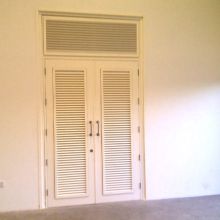 Designed to allow free flow of air while maintaining high levels of security, our reinforced steel louvred doors are attractive as well as functional.
Applications
Generator rooms
Refuse stores
Swimming pools
Plant rooms
Boiler rooms
Anywhere ventilation is important
Louvre Doors Made To Measure
B & L shutters supply and install steel louvered doors at standard sizes to suit your premises. We even have an attractive selection of slimline louvred doors on offer.
If noise-nuisance is an issue, we can also supply and install acoustic louvred doors to help reduce sound levels. We also offer range of profiles to suit the location of the doors.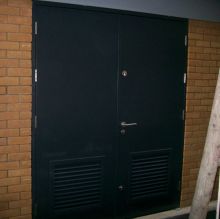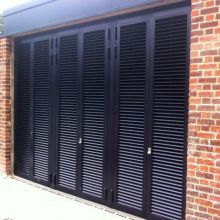 Trust B And L Roller Shutters
We have over 20 years experience fitting security closures such as roller shutters, steel doors, secure access doors and more. We also have specialist knowledge of design and installation required to choose the best equipment for your needs at an attractive price.
We can also fit anti-vermin mesh and / or blanking plates to the inside of louvred doors to reduce problems caused by rodents etc where wiring or consumables are stored in the room they enclose.
Doors can be supplied in the range of colours to match the area into which they are fitted.