There are many reasons why our customers choose sectional garage doors:
Enhanced security, due to solid panels which are large enough to be braced and reinforced
Insulated options are available as the roller mechanism allows room for a slightly thicker panel
'Out of the way' storage means that your retracted garage door takes up less internal space than traditional options
Our range of automation options
Perfect for domestic and commercial premises
If you'd like to read more about other styles of garage door we offer, please visit our garage doors page.
Automatic & Remote Operation Of Sectional Garage Doors
All of the garage doors that B & L manufacture and install can be automated and may be operated remotely. You can choose to use wall mounted switch, GSM operation from your mobile phone, an RF Key Fob or sensor operation.
Whichever your preference, consider automating your sectional garage doors for a convenient, complete solution.
We offer a wide range of options, but ordering couldn't be simpler. Contact us here.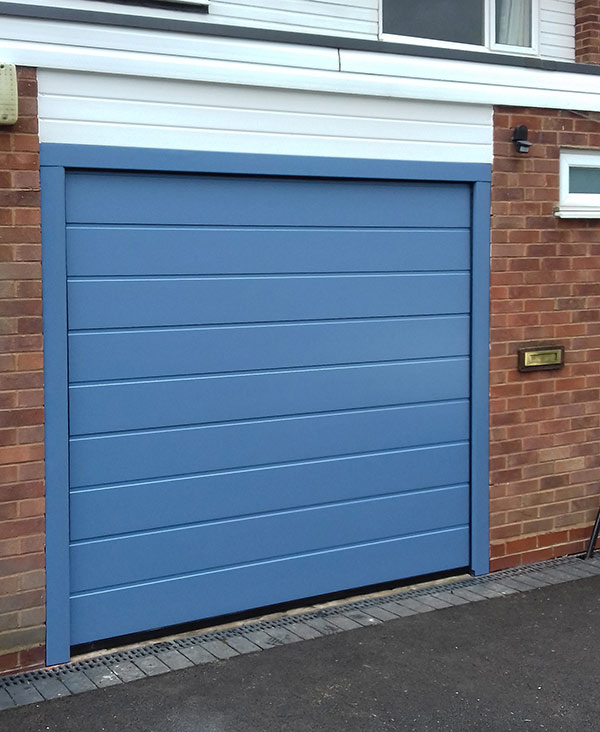 Insulated Sectional Garage Doors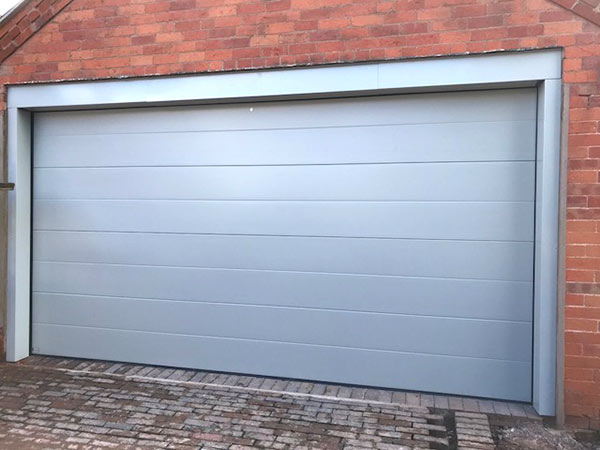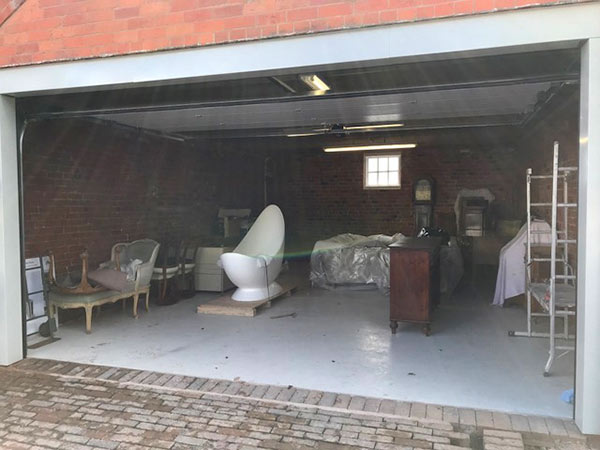 Hormann Insulated Remote Control Sectional Garage Doors
Made to a bespoke size at 18ft wide, it runs smoothly and offers excellent thermal insulation for your garage as well as being secure. Best of all, it has a remote control, so no more getting cold or wet trying to get into your own garage at night!
A Great Product, Fitted With Pride
Ordering A Sectional Garage Door Is A Simple 4 Step Process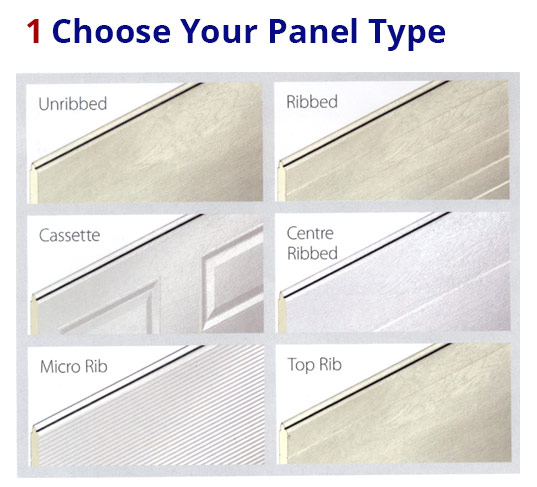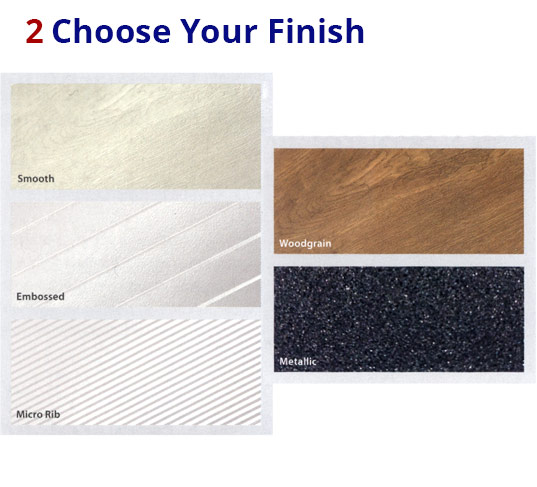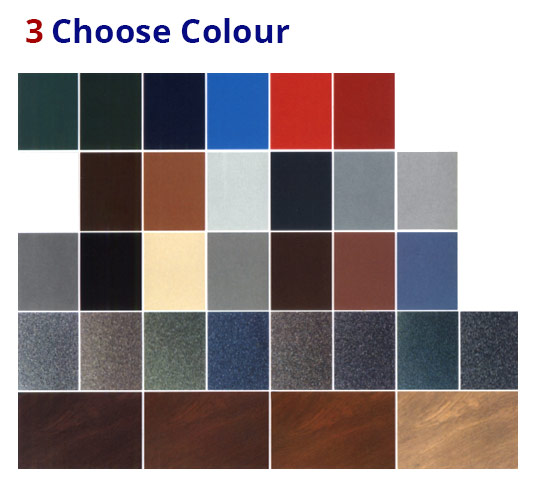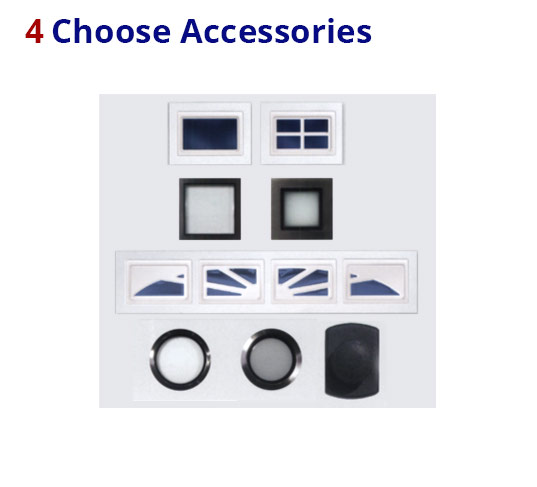 Cassette / Smooth / White / Vision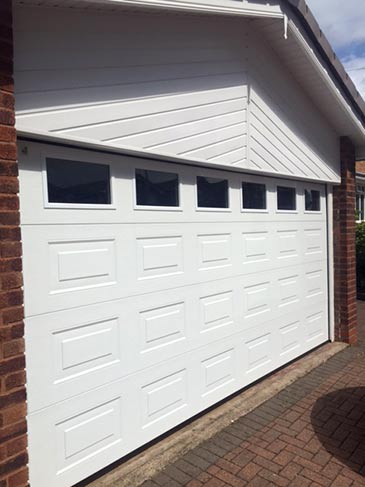 Insulated Sectional Glazed Garage Door
With Side Entrance Gate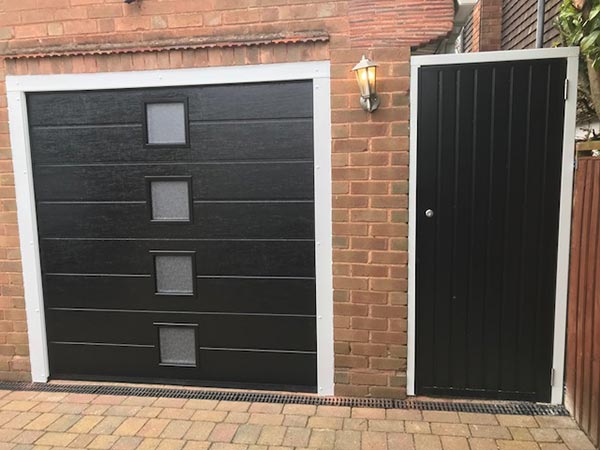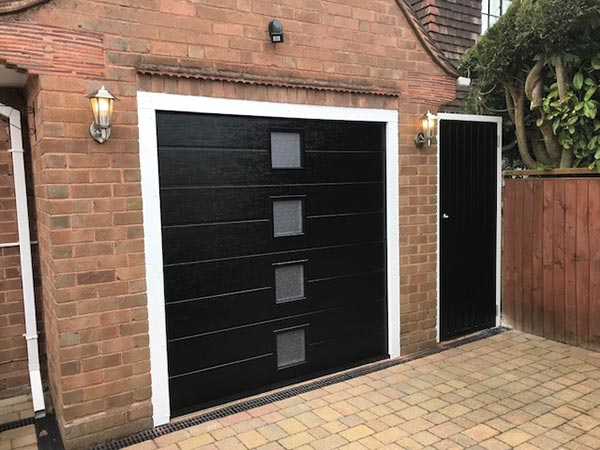 SWS Insulated Sectional L-Ribbed
Garage Door & Frame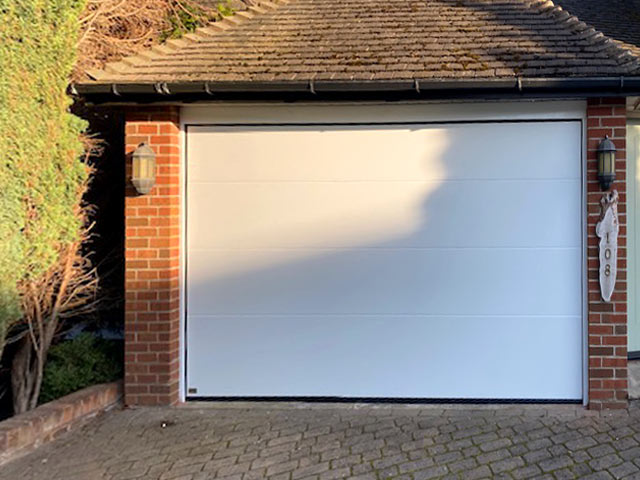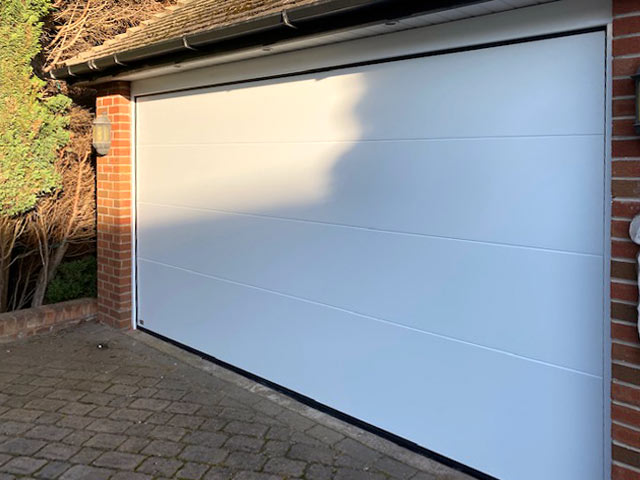 Commercial
New Up And Over Insulated Sectional Garage Door
Arnold Clarke Cars In Perth And Kinross, Scotland
We were delighted to attend and install this high quality up and over garage door, perfect for Arnold Clarke Cars who wanted a secure and efficient closure for their showroom in Perth and Kinross, Scotland.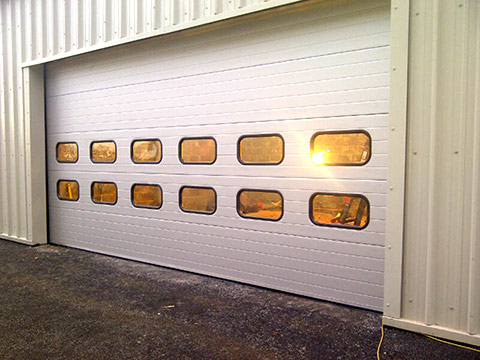 Domestic
New Glazed Ryterna Sectional Garage Doors At The Home Of A West Midlands Customer
B & L were delighted to supply and install this high quality, Ryterna glazed sectional garage door for a customer in the West Midlands. With vision panels & an insulated construction, these doors offer attractive efficiency for your garage.