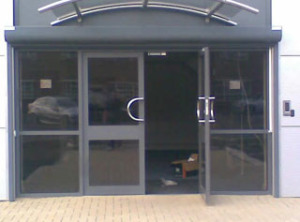 Whether it is keypad entry to secure the communal entrance of the block of flats or a swipe card access to your premises so facility, or even own home. B & L can install entry systems and doors which will protect you and your premises while maintaining ease of access for everyone.
Steel Security
Our communal access doors are of sturdy steel construction with mechanical, electro-mechanical or magnetic locks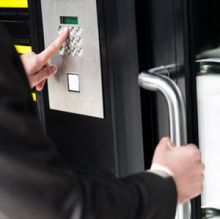 The locks we use can be linked to remote opening system keypad coded access or key card reader to suit your needs.
With B and L, the choice is yours.
We can supply and install a wide variety of designs, colours and finishes. If preferred, our steel shared entry doors can be provided with 'vision panels' (windows) to allow light in whilst keeping unauthorized visitors out.
Most importantly, the panels we use don't in any way impair the level of security which our steel doors offer.
Durable Secure Door Frames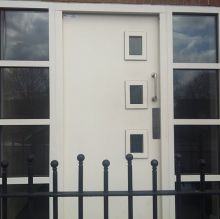 We are proud of the secure doors that we offer, but we take as much pride in frames we use to mount them.
The frames we install are themselves of sturdy steel construction.
They are built to increase lifespan, improve security and decrease the chance of vandalism or unauthorized access.
When it comes to secure access to your property premises of facility you can be sure B and L.
Apartment Block Communal Door Entry Systems

Securing your apartments against unwanted visitors is simple with an attractive and robust door entry system installed by B & L Roller Shutters.
With attractive brushed or polished steel finish which looks great against any style or colour, your apartments are secure but still so convenient to use.
Contact B & L Shutters and Garage Doors Ltd
To order, or for more information please get in touch:
Call: 0121 557 0260 Emergency: 07976 444 671