We are able to supply and install security grilles for windows at offices, industrial premises, shops, retail centres and any other commercial premises.
At B & L we can also reinforce your security with steel doors, retractable security grilles, wooden-effect internal steel doors and door security grilles.
You can trust us to provide you with a transparent and efficient service with minimal disruption caused by our attendance whether we are carrying out a fresh install or repair.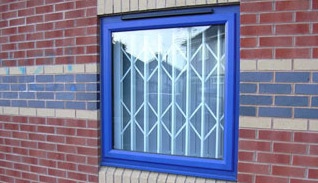 Patio Door Security Lattice Gate Grilles
Many homes and even some business premises benefit from the open, light and airy feeling that Patio Doors offer.
Isn't toughened glass strong enough?  Unfortunately not, large glass door panels can present an easy target for vandals and in some cases represent a security risk to your building.  It is expensive to make large sheets of glass tough enough to prevent unauthorised access.
That is why B & L's extensive range of security products include security lattice gate grilles which are ideally suited to protecting your patio doors.
Our Patio Door Latice Grilles are inherently attractive, durable and reliable and better still, we can install them in any premises to add a clearly visible layer of security.
Your Lattice Grilles will not only bring you piece of mind and genuine, robust protection, but they provide a clear and attractive visual deterrent against incursion at the same time.
During the daytime you can retract your lattice gate grilles to make the most of your patio doors and natural light. Once retracted, your grilles are discretely stowed to the side of  your entrance.
In the evening, the grilles can easily be closed and secured until the next day.  Lattice Grilles are surprisingly light considering their strength, so any member of staff should be able to use them.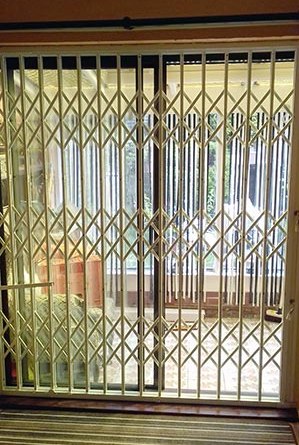 X Lattice Gate Grilles Secure By Design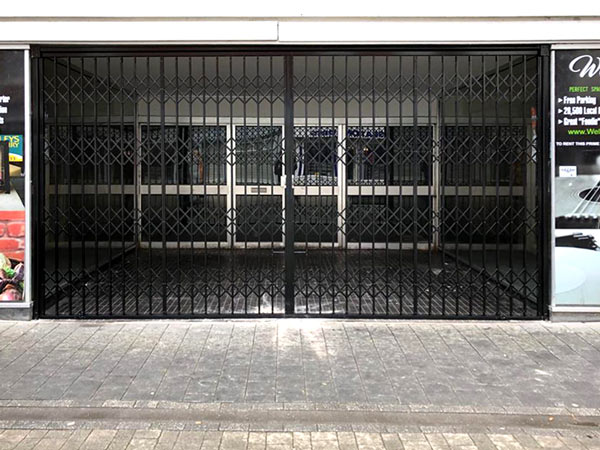 Visible security reduces opportunism

Maintains character of premises
X-Lattice Security Sliding-Grilles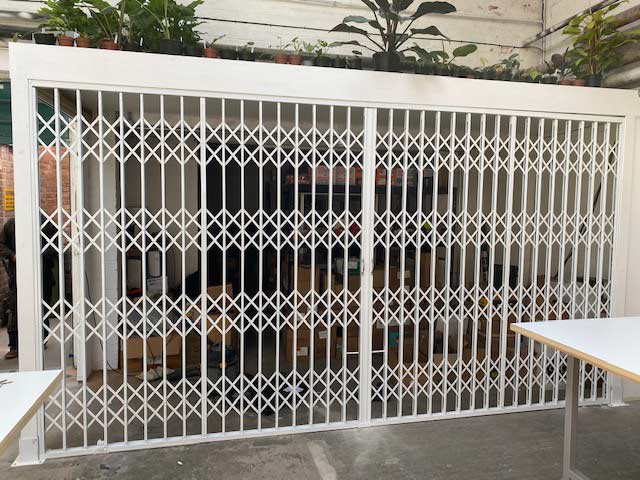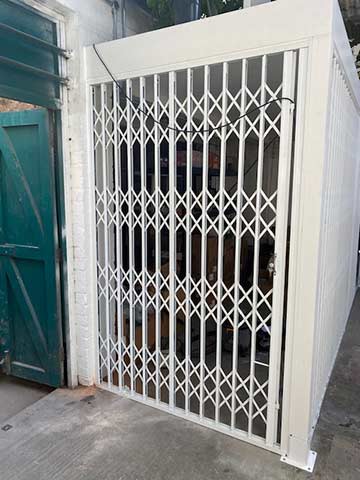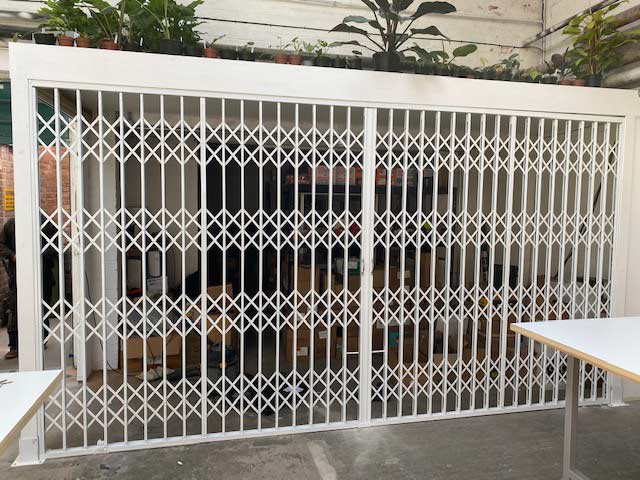 We Install Security Grilles Across The UK.
We are experienced in the supply and installation of window security shutters for both commercial and domestic premises.
Window security bars and aluminium grilles can also be supplied and installed for premises with increased risk factors.
Installing our highly effective security bars for ground floor windows increases the security of your windows considerably.
Window grilles and bars can only be released from the inside.  Once removed however, it is easy to carry out maintenance and cleaning as required.
Shutters For Bars And Service Areas
Hotels, bar and nightclubs and public houses can benefit from a range of counter shutters and bar shutters to secure areas of your business premises, bars etc.
Fire proof shutters and fire rated doors can also be installed to enhance the health and safety and fire prevention measures within your business.
All of these services are available across the UK.
Get in touch with B & L to arrange a consultation or visit to discuss adding Security Grilles to your home or premises.