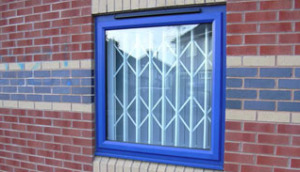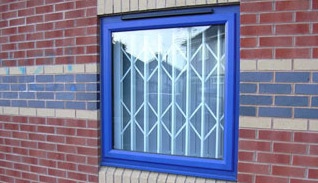 We are able to supply and install security grilles for windows at offices, industrial premises, shops, retail centres and any other commercial premises.
At B & L we can also reinforce your security with steel doors, retractable security grilles, wooden-effect internal steel doors and door security grilles.
You can trust us to provide you with a transparent and efficient service with minimal disruption caused by our attendance whether we are carrying out a fresh install or repair.
We Can Install These Security Features Across The UK.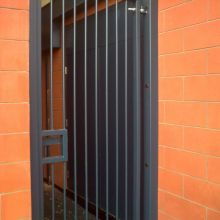 We are experienced in the supply and installation of window security shutters for both commercial and domestic premises.
Window security bars and aluminium grilles can also be supplied and installed for premises with increased risk factors. Installing our highly effective security bars for ground floor windows increases the security of your windows considerably.
Window grilles and bars can only be released from the inside.  Once removed however, it is easy to carry out maintenance and cleaning as required.
Shutters For Bars And Service Areas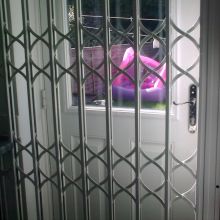 Hotels, bar and nightclubs and public houses can benefit from a range of counter shutters and bar shutters to secure areas of your business premises, bars etc.
Fire proof shutters and fire rated doors can also be installed to enhance the health and safety and fire prevention measures within your business.
All of these services are available across the UK.
Contact B & L Shutters and Garage Doors Ltd
To order, or for more information please get in touch: