Automated gates can be an invaluable addition to any commercial or residential property. Not only will an automated gate offer excellent protection, it will also afford your building with a sense of grandeur that no other fixture can achieve.
Read on to find out why an automated gate could be the ideal choice for your property:
Manually Operated Gates May Get Left Open
Although a manual gate gives you better control over access to your property, they work best for occasional use.  Manually operated gates can quickly become a huge annoyance if they are in constant use.
In practise many people who opt for a manual gate at the entrance to their premises, end up leaving it open all the time, which completely defeats the object!
Consider The Following
Manual Gate
Stop the car at the gate
Get out of the car
Unlock the gate
Open the gate.
Start the car
Park at your property
Close the gate
Lock the gate
Automatic Gate
Drive up to the gate
Wait for the gate to open
Park at your property
Protecting Your Property
It goes without saying that a gate stops people coming and going from your property without being invited.  In addition, a locked gate will stop people from using your drive as a place to reverse.
You stay in control of exactly who is leaving and entering your property.
A high quality automated gate lets people know your building is well protected and puts off potential intruders.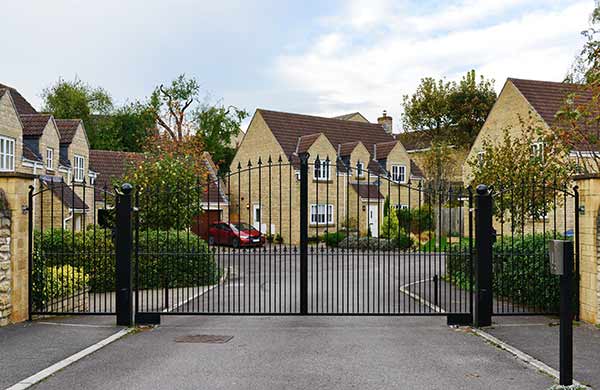 The Great British Weather
The British weather is notoriously temperamental.  Rain, snow, sleet and hail… and that's just Summer!
When you choose an automated gate it means that you can stay out of the weather all the way to your front door.
If you have a vehicle transponder, it works automatically as you arrive and your gate opens up!  If you opt for a remote control model, you can operate it from your vehicle or your premises without having to brave adverse weather conditions to open and close your gate.
The Great Choice Of Automatic Gates Available
Whether you own a home or a business premises, keeping it safe and secure from thieves, vandals and unwelcome visitors is essential, but that doesn't mean your premises needs to end up looking like Fort Knox. There are many different styles of automated gate to choose from.
You can give your property a grand appearance with a steel or iron palisade gate, or increase your privacy with a wooden gate.  Today, you can find sleek and modern security gates, wrought iron railings, traditional wooden gates and automated gates that will make any building look smart and stylish, whilst giving off a lasting impression of safety and security.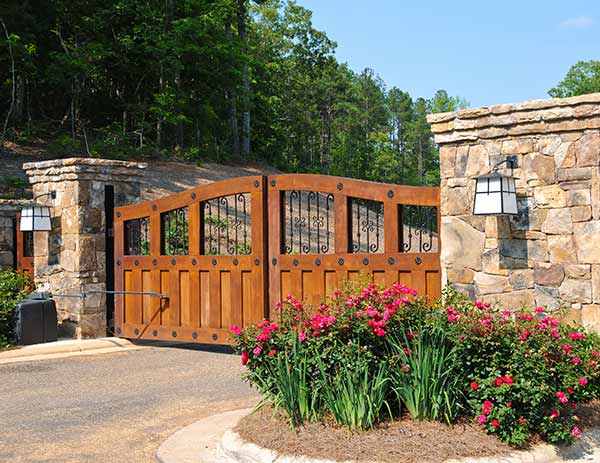 Wide Range Of Controls
A vehicle transponder is a good solution for totally hands free gate operation.  Your gate simply senses the transponder on your car chassis and opens when it is in range

GSM remote controls for gates are a simple and effective solution.  By making a call to the number of your control-box from an authorised phone, you can make your gate open or close.  The call is never answered so it doesn't cost money each time!

App based controllers are also available for gates with wifi or harwired network access and can be operated from mobiles or tablets which are authorised and logged in.

Fob operated remote controls are still a very popular choice allowing guest access to gates without fuss.  Push button operation opens your gates easily.

We also offer a range of radio, wifi and networked solutions.  From push button entry, keypad, card and key entry, you can easily automate your gates and choose a solution that works well for you.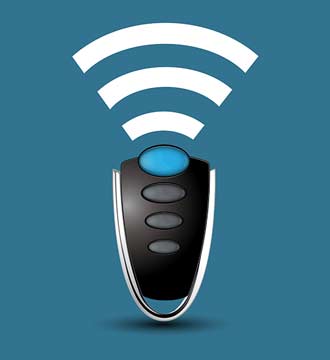 For More On Automatic Gates
Visit our main page on Gate Automation here.
Get In Touch
So if you'd like to increase the security of your home or business and keep in control of who enters and exits your premises then consider installing automated gates.