Project Description
B & L were delighted to visit Hyundai in Romford to install 3 Hormann SPU F42 sectional doors.
Hormann SPU F42 sectional doors are capable of meeting the requirements of most commercial or industrial applications up to 8 Metres wide and 7 Metres high! They are extremely strong, very reliable and well insulated.
B & L custom order Hormann SPU F42 doors for each application to ensure that they are engineered precisely to your requirements, but many customers are delighted to find that these doors are also among the very best value available.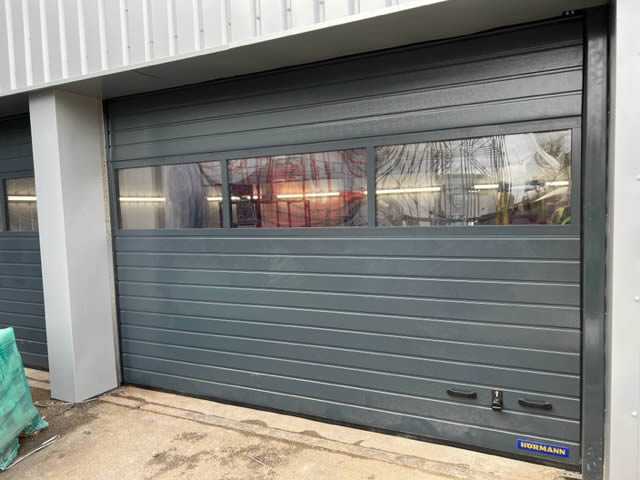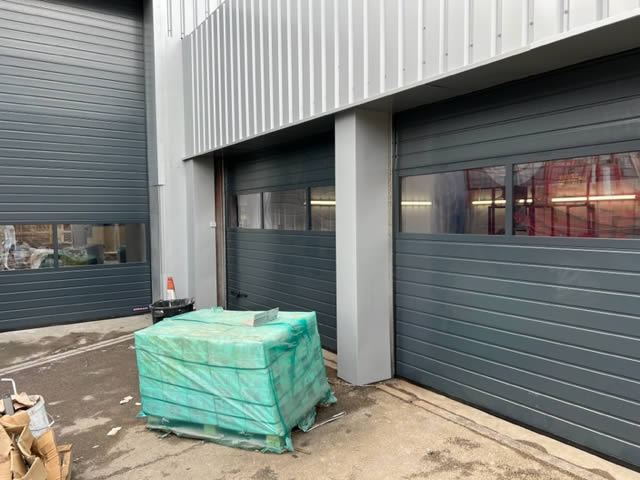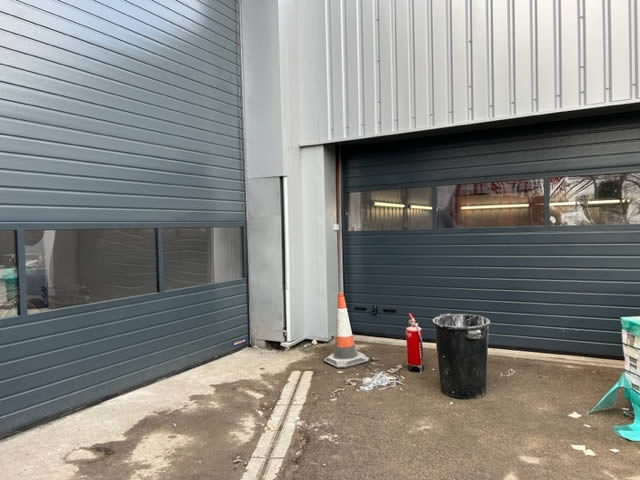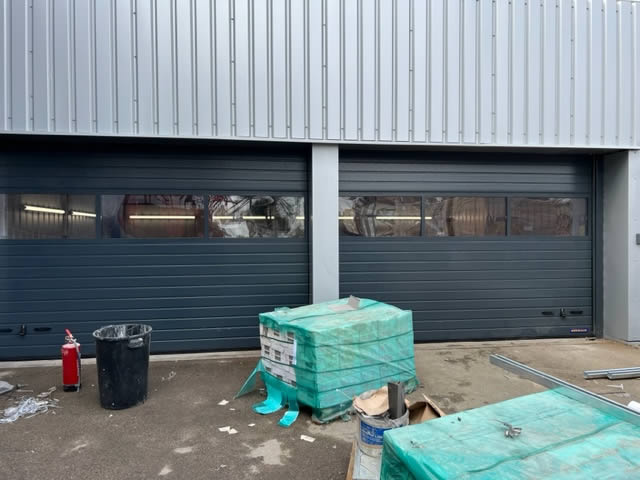 The specification of the SPU F32 doors is quite remarkable at the price being 42mm thick with insulated cores made of HCFC-free polyurethane rigid foam.
The insulation offers a fantastic U value of around 1.0 W/m2 K and a variety of finishes and RAL / Custom colours with textured stucco or fine grain surfacing.
The vision panels were specified to allow in natural light and look every bit the part.  Further options for a wicket door / fire escape can be included with a range of placement options.
All in all, we were proud to install these doors and delighted with the positive feedback from the team at Hyundai.