Project Description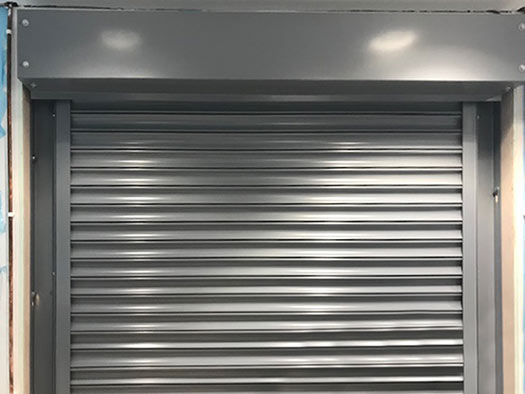 B & L Roller Shutters Fire Rated Roller Shutter installation services ensure that your roller shutter security complies with fire regulations and insurance requirements. These are typically useful in serving areas with kitchens.
The style shown is rated to give a minimum of 1 hours fire resistance.
As well as the straight forward manual operation that you expect, we can connected your roller shutters to a complete fire prevention and control system or sensors and controls.
We can supply a range of high quality, durable colour finishes for your fire shutters, to match your premises.
Find out more about our roller shutters here, other options for food preparation areas / serving hatches try here.
If you would like to talk to us about a fire rated roller shutter installation, please get in touch with the details below:
[sc name="PageContactDetails"]