Project Description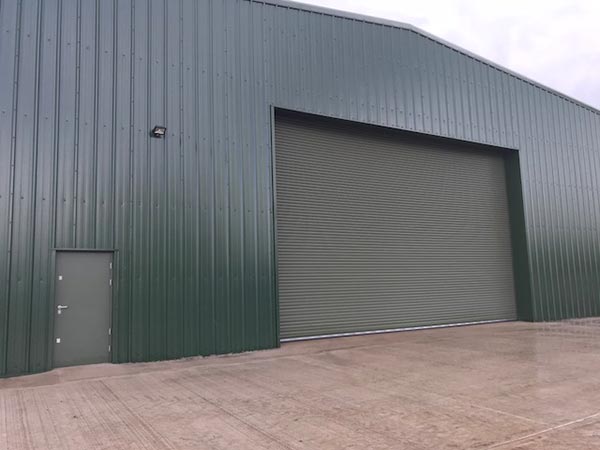 We were delighted to carry out this bespoke industrial hangar door installation recently for our customer. This combination of a large roller shutter and matching high-durability steel personnel door provides them with a great combination of security and convenience.
Featuring a reliable direct-drive mechanism for smooth and reliable operation, this option featured a plastisol based green finish for very strong weatherproofing and durability.
For more about our wide range of roller shutters, please try here.
If you would like to find out more about our custom made rollershutters or steel security doors, please get in touch with us using the contaqct information below.
[sc name="PageContactDetails" ]