When one of our customers asked us to specify and install a wide, high-lift industrial, insulated, sectional-door for them recently, we were glad to oblige.
Large sectional doors like this one are hard-wearing.  They need to withstand frequent operation in all weathers.  Our experienced designers work hard to ensure that the roller shutters we design and install will exceed expectations. We know that you rely on smooth operation and need reliable doors to defend your interests.
Many of our industrial clients have trusted us to manufacture and fit high-lift doors in their facilities.  We understand the need for careful planning and accurate specification.
Taking care to understand the details of each job, we take a 'measure twice and cut once' approach.  You can trust B & L to bring you smooth operating, robust and durable roller shutters.
Insulated Sectional-Doors Offer Improved Energy Efficiency
This sectional door was insulated so the large surface area of the door does not allow hot or cold external conditions intrude into the premises.
Find out more about our sectional garage doors by contacting us, using the links below.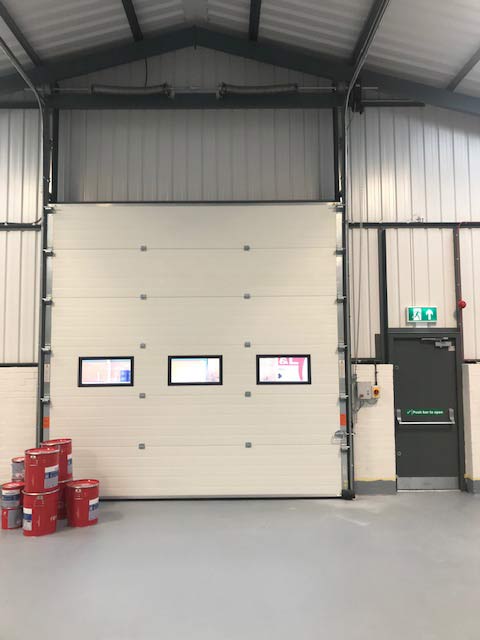 [sc name="PageContactDetails"]