We were approached this month to install a secure firedoor with extra security.  Working with our client, we decided to fit a Metador Defender Safeguard steel security door with an extra drop-down security bar.
Offering an extra locking point, without impeding emergency exit from their premises gave them extra peace of mind that the firedoor would be as secure as possible.  Their staff don't have to worry about operating the door in a hurry as the double drop down security bars are simple and quick in use.
Heavy Duty, Robust Security From The Metadoor Defender Safeguard Range
The Safeguard range is built to defend premises from even determined and well prepared intruders.  They offer a high level of security.
The door leaf features twin skins of folded steel, galvanised steel frames, dogbolts and weather seals.
Metadoor Defender Safeguard doors are a perfect solution for industrial, commercial, leisure & educational facilities.
If you need to improve the security at your facility, contact B & L to find out how we can help you.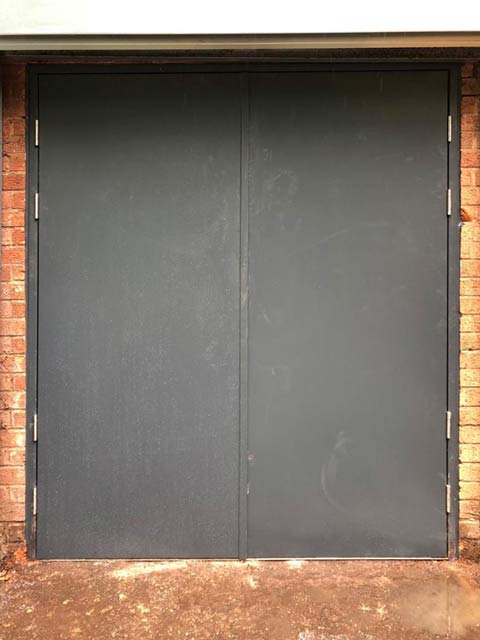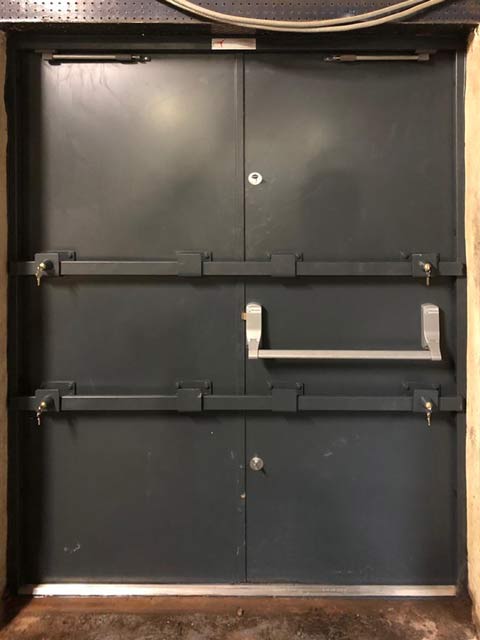 [sc name="PageContactDetails"]