Project Description
B & L recently fitted a Hormann V 5015 SEL high-speed internal door for one of our local customers. We fitted it to a draft-free internal area of their premises.
Offering reliable operation, easy maintenance and repairs, this door has replaceable curtain segments.
If a single panel becomes damaged, it is simple to have that panel replaced, a great and affordable way to extend the life of this door.
The V 5015 SEL also features SoftEdge and anti-crash to avoid damage to the door or equipment if something obstructs the door during operation.
To completr the feature set, this door is also available with vision panels or insect screens.
We can install a range of controls to activate this door locally or remotely, manually or using a range of sensors.
Find out more about the high speed doors fitting service that B & L offers here.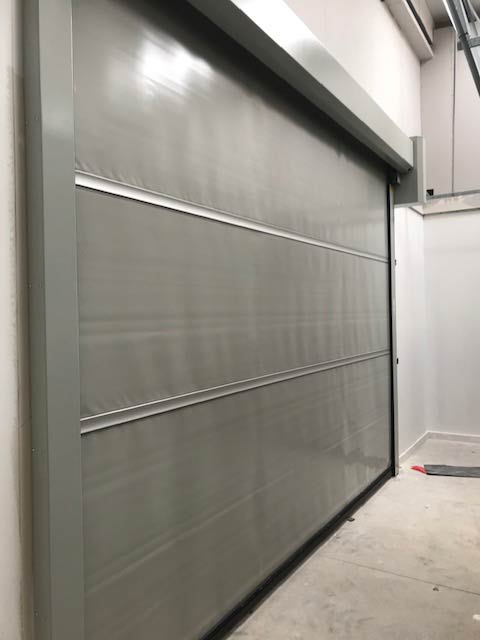 V 5015 SEL Specification
Door type: V 5015 SEL
Suitable application: Interior
Size range: Max. width (mm)5000 Max. height (mm)5000
Speed with controlBK 150 FU E-1: Max. opening (m/s)1.5 / Closing approx. (m/s) 0.8
Curtain: UPVC, aluminium profiles
Operating Temperature range: + 5°C to + 40°C
Fabric thickness (mm)1.5
Vision panel thickness (mm) 2.0
Optional Fly-protection section
Curtain colours: Zinc yellow, Pure orange, Carmine red, Gentian blue, Agate grey
Emergency opening: Emergency crank handle / Optional Emergency hand chain / Optional UPS