Project Description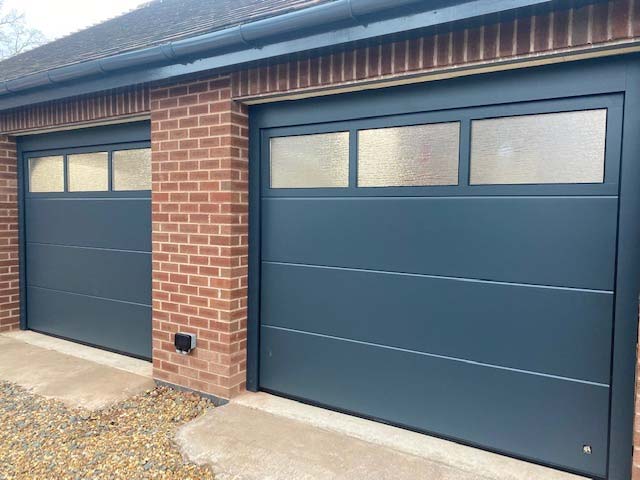 We were delighted to install these beautiful Ryterna sectional garage doors at the home of a West Midlands based client recently.
With a graphite coloured powder coating on top of robust, secure panels, it offers a high level of security and chic good looks.
To increase the level of light in the garage for additional convenience, we specified glazed 'vision' panels to let the sunshine into the garage.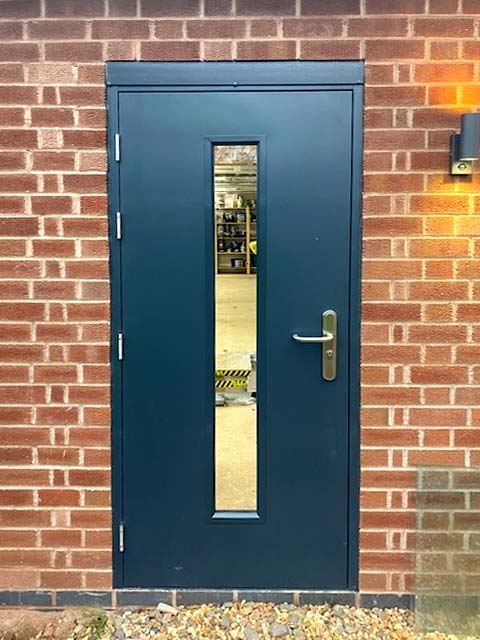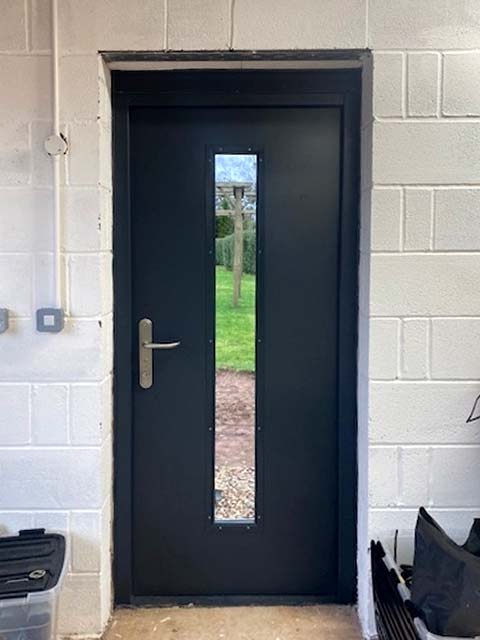 Our client also wanted us to replace an old entrance door with a high security, but equally great looking, matching graphite composite security door.
These contemporary security doors by Ryterna are very popular, especially for new-build homes and upgraded premises, where good looks are part of the brand.