Project Description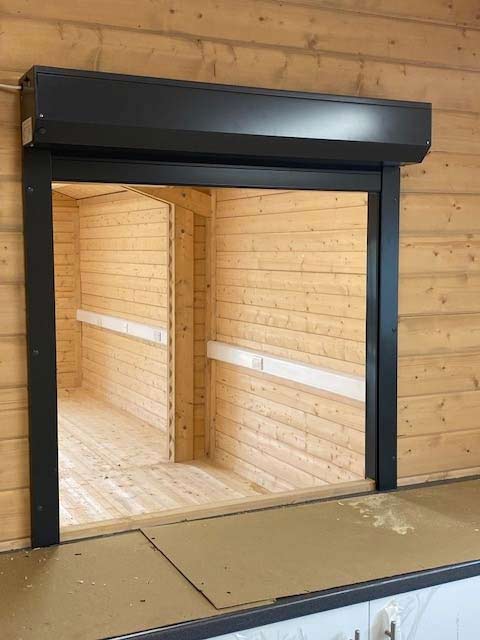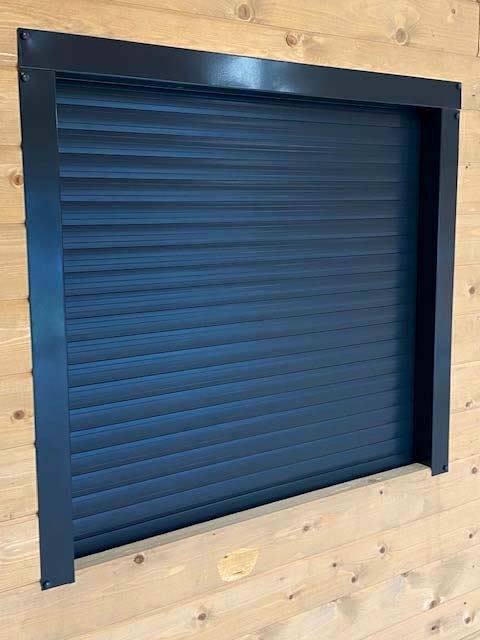 We were delighted to install this robust extruded aluminium compact serving hatch shutter for a local business recently.
With a beautiful dark grey powder-coated paint finish, this robust security shutter offers a terrific balance of style and practical functionality.
Easy to operate and taking up very little space indeed, our client was absolutely delighted with their new security shutter.