Project Description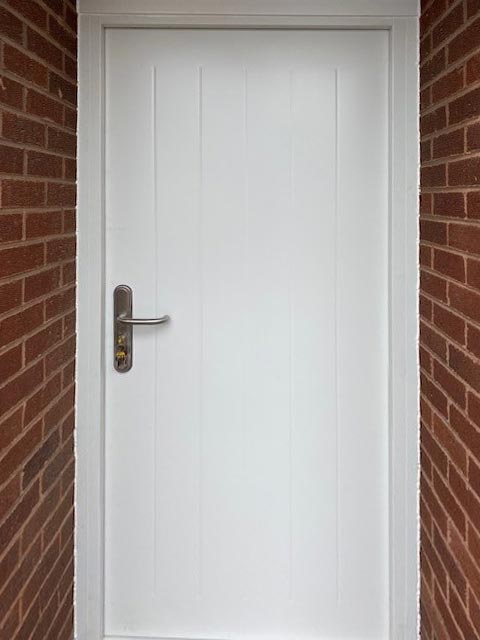 We were delighted to install this fine white composite steel security door, in a Cottage design, for a client of ours recently.
A plastic manufacturing unit with the need for robust, discrete security, we helped them to choose a door to secure their offices.  With a simple white painted exterior this steel security door looks unassuming like any simple wooden door.  However, with a steel interior and a sturdy multipoint locking, it offers a great first-line defence against intruders and theft.
Our installers did a great job, securing the security door in a sturdy steel frame to protect against displacement and battering and leaving the premises clean and tidy.