Project Description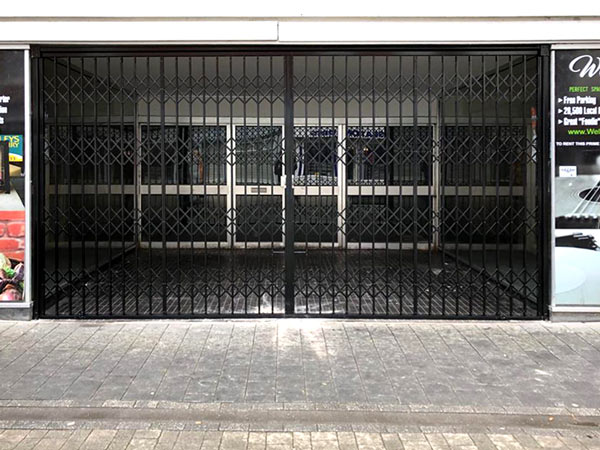 We were delighted to install these X Lattice Gate Security Grilles for a commercial client recently.
There are a host of benefits in using lattice security grilles to secure entrances and exits at your premises.
Just seeing them installed in your premises will deter some thieves from attempting to break in.  Visibilesecurity tells criminals that you have thought about your security and it is unlikely to be as easy to break into buildings with visible security as those that appear insecure.
While lattice gates are very reliable and simple to use, they offer security at a very attractive price.
Another reason our clients like lattice gate security grilles is that they allow light into their premises and maintains the character of the buildings and enhance it with their appealing design.
Find out a little more about the security grilles we offer here.