Project Description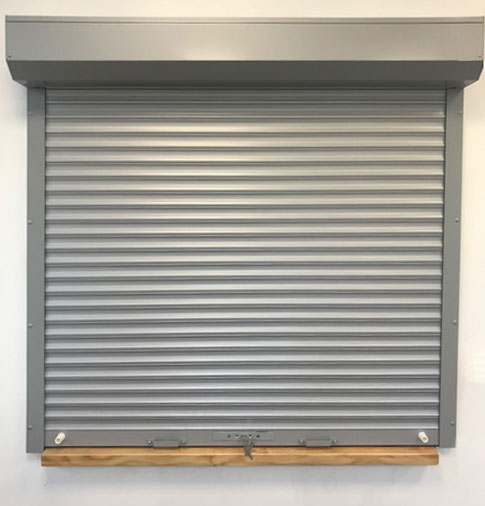 B & L Roller Shutters were delighted to install this light weight serving hatch recently.
Perfect for low-risk
Compact, Manual 44mm in RAL 9006 silver
Side Guides & Seals  – 65mm wide
Curtain – 44mm
Hood – 165mm
Spring-Loaded manual operation
Lock – central bottom rail lock
Ideal for food servery hatches
Attractive & affordable security
Smooth operation.
These light weight serving hatch roller shutters are perfect for use in hotel bars, serveries, kiosks, school tuck-shops and similar low-risk environments.
They're easily operated and quickly secure your hatch, preventing casual theft or break-ins when the service area is unattended.
For more about our serving hatch shutters please try here.
B & L are the experienced installers you can trust to supply and install the best roller shutters for your business or home.
[sc name="PageContactDetails"]