Project Description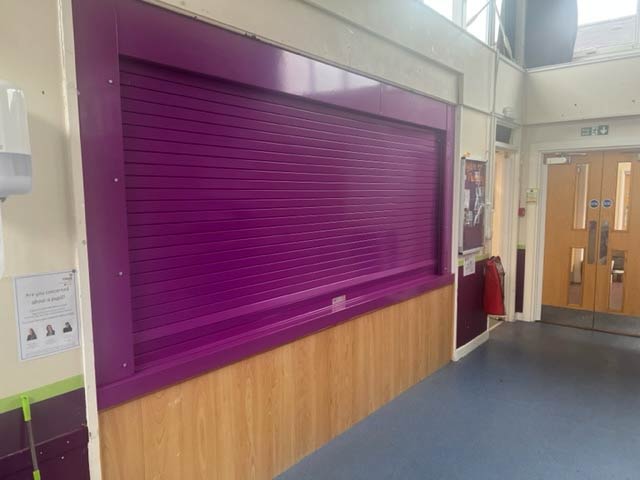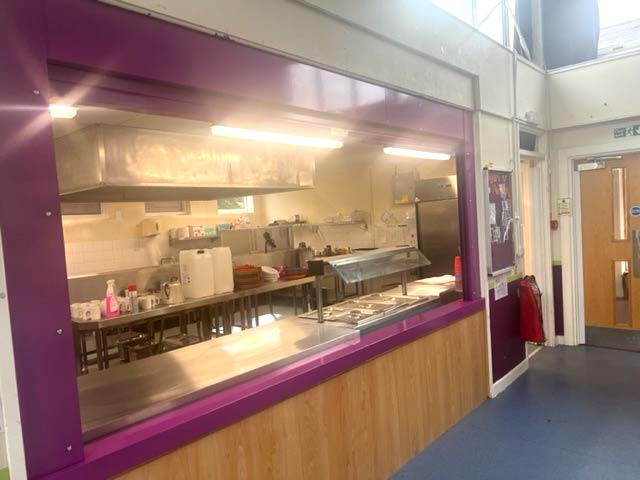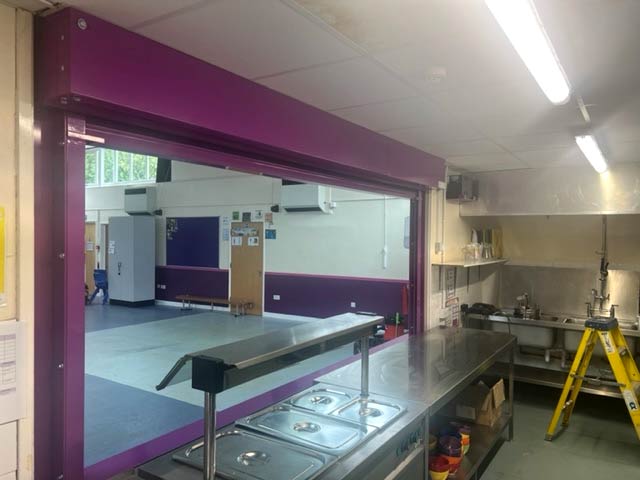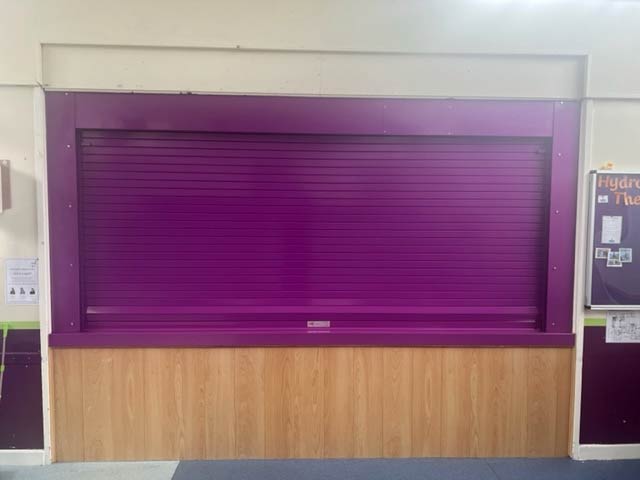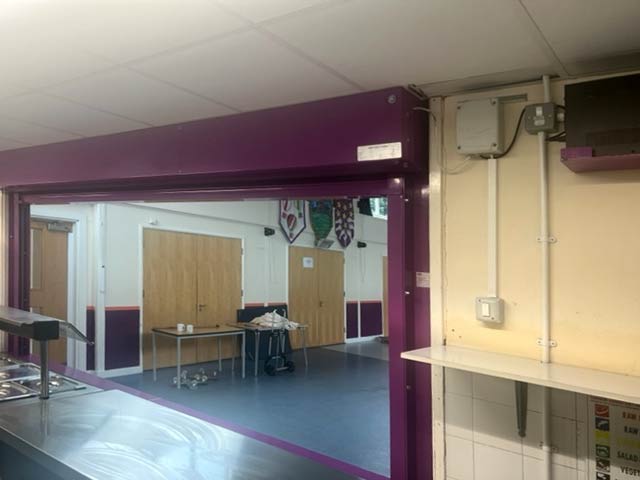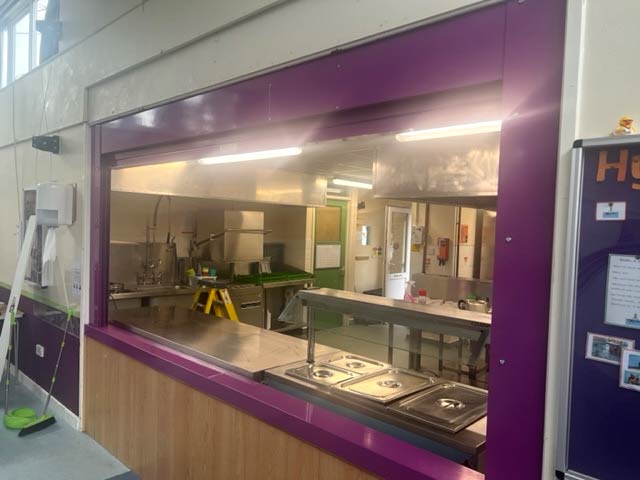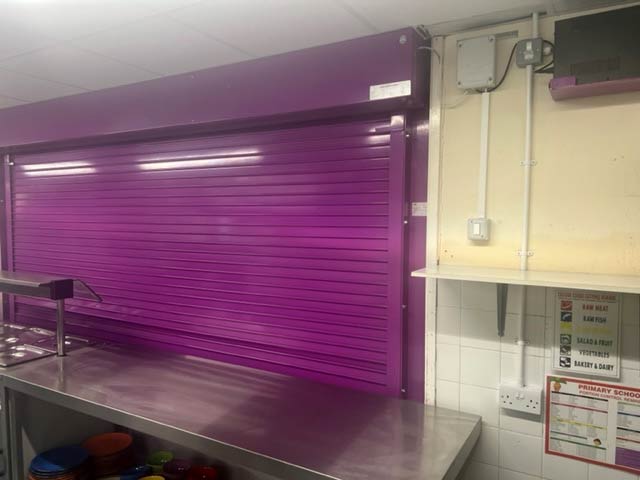 We were delighted to spend some time working at Critchill School in beautiful Somerset recently.
The brief was to install fire safety shutters to contain and secure the servery and if necessary, to seal it off in the event of a fire, protecting the school from any emergent fire.
We helped the school choose some excellent Fire Safety shutters in a vibrant purple colour which really stands out from the standard white or black shutters available.
Making serious fire protection look fun, for a school environment, is just one way B & L stands out amongst the competition.